The Mi-8 helicopter, which disappeared almost a month ago in Tuva, could be used by employees of the Sayanogorsk construction company not only for working flight, but also for rest, it reports
RIA News
the words of the head of the West Siberian Territorial Administration of Air Transport Vyacheslav Sorogovets.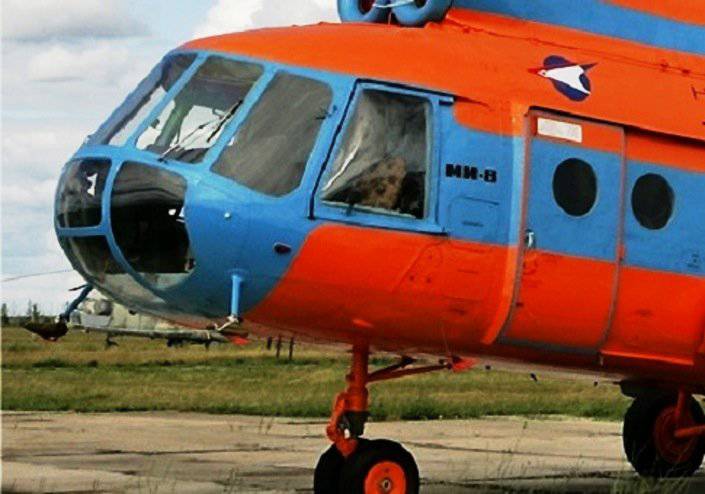 He made such a statement at a meeting of the operational headquarters created to coordinate search and rescue operations, which was held today under the chairmanship of the head of the republic Sholban Kora-ool. Representative of the republican government Dolaana Salchak told the agency about the meeting.
"Sorogovets confirmed that there were three boats and two motors aboard the missing helicopter. They were loaded on board again, the customers' cars were in the runway zone. The total load of the helicopter was complete, and by the number of people was "on the limit." Thus, the flight was most likely intended not only for working events by employees of the Sayanogorsk construction company, but also for recreation. "
- said Salchak.
According to her, "on board the helicopter were three crew members, two technical staff and six passengers with air tickets." "The director of Tyvavia flew without documents. Relatives of two more people reported that their relatives were also on board, "added the interlocutor.
Mi-8 flying from the Soorug settlement to Kyzyl did not get in touch at the set time on October 10.
"The flight was carried out for the purpose of aerial photography. The customer of the flight is the company "Stroyline". The helicopter made a commercial flight, which was associated with the installation of snow masts for the Sayano-Shushenskaya hydroelectric station. A criminal case has been initiated into the disappearance of the Mi-8 "
- previously reported the transport prosecutor's office.
More than three weeks of searching did not give results. The head of Tuva promised remuneration in 500 thousand rubles for effective assistance in the search, noting that "professional hunters-trappers should be involved in the search events as agreed with the Emergencies Ministry".