The second flight prototype of the Chinese heavy military transport aircraft Y-20 (tail number 783) arrived at the air show, which will open next week in Zhuhai (South China). This is reported by the blog.
bmpd
with reference to the Chinese media.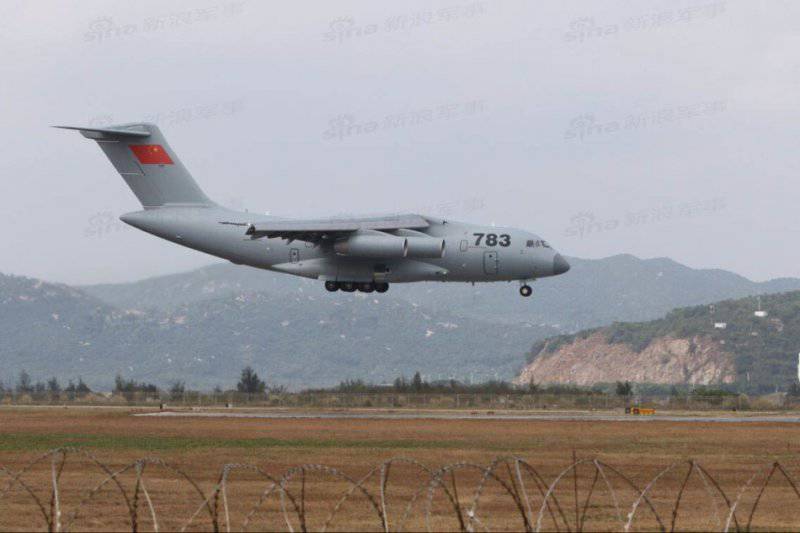 According to the Chinese press, "the Y-20 aircraft was designed and built by the Chinese aircraft manufacturer Xi'an Aircraft Industrial Corporation (HAS) in Yanlani (Xi'an, Shaanxi Province)." The first flight prototype took off from the factory airfield in January, 2013, the second prototype, in December, 2013. In July of this year, the aircraft was transferred to the flight test center CTFE for state tests. In this case, the board received a new dark gray color and the side number "783" (the original side number 20002).