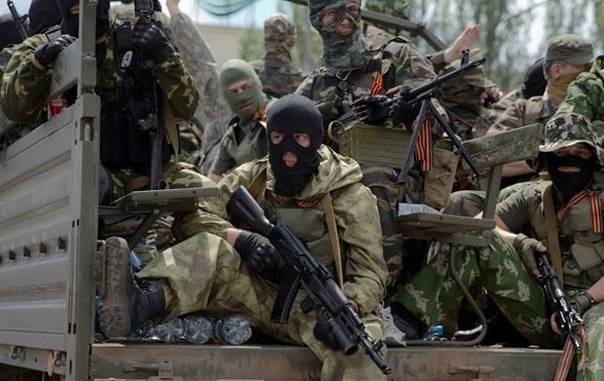 The fact that Ukraine is more indifferent to what is happening in the East is half bad. The trouble is that the majority is just as indifferent and trustingly "hawking" everything that our government presents to him. A fresh example is the myth of patriotism and mass Ukrainization in the cities liberated from the separatists.
The other day I went to the ATO zone, to the liberated and front-line cities under the control of Ukraine. A local taxi driver from Kramatorsk, nicknamed the General, immediately warned: "don't say you are a Kiev journalist." Naturally, I did not obey and the very first grandmother in Ocheretny (a village not far from Donetsk), when I heard that I was from Kiev, turned around with the words "yes, you went nah ... nd". In Popasna, 90% of the population is waiting for the "militia" to come and rescue the "Kiev junta" from power. And despite the fact that from Pervomaisk, that in 19 km from Popasna, refugees flee to the city, tired of LNR democracy. Why, then, do the separatists wait so much in Popasna? When I arrived at the checkpoint of the Ukrainian military, to my question about how the fighters live with the locals from Popasna, I was told: "None. We do not recognize them, and they do not recognize us. " Popasnaya despite the fact that no military operations are being conducted there (except for single attacks by the separatists, by the way), Ukraine never became. And while between the Ukrainian military and local residents, the "non-recognition regime" is observed and will not. It would not be broadcast about this yoo-patriots.
In Avdeevka, soldiers say: their checkpoint is located near an apartment building. There lives a woman whose son died near Ilovaisk for Ukraine. The neighbors either put matches into the castle or cover the woman with obscene words. In Severodonetsk, a taxi driver through the teeth calls the National Guard "worthless liberators" - they say that the cars are wrung out abruptly by the cops. At the same time, fighters do not hide insults - we are fighting for you, and you hate us. This, probably, is the main paradox of the Donbass - people do not want Ukraine to protect them. Let not all. But the majority. And this is the very bitter truth that needs to be recognized, and not jammed with sweet pills in the form of indicative marches with embroidered shirts in the Donbass. The New Rada, for a place in which everyone is not lazy, besides everything else, needs to solve the main task - to do everything so that the liberated cities become Ukrainian in practice, and not on paper. And not with a whip, but with a carrot - a whip, has not been working for a long time. Otherwise, a fire will break out there again, perhaps even stronger than before. In the meantime, when I read the bulletins
News
"70% of Donbass support Ukraine", it makes me either funny or sad.