President of Ukraine Petro Poroshenko said that today he is putting on the NSDC agenda the question of canceling the "special status" of Donbass. According to Poroshenko, such a decision was prompted by "pseudo-elections" that were held in the Donetsk and Lugansk regions. In Poroshenko's rhetoric, elections were held "at gunpoint
tanks
and automatic machines. " Poroshenko writes about this on his page in
Facebook
:
Dear compatriots!
The exact opposite of the October 26 vote is the pseudo-election on the territory of Donbass. The one that, unfortunately, is still controlled by the militants. This farce at gunpoint tanks and machine guns has nothing to do with the will. And the election, by definition, can not be called.
Bandits, terrorists and interventionists can crown themselves as deputies, prime ministers, ministers. And like kings or emperors. But no matter what they put on their heads, they will remain occupiers, thieves, militants. Ukraine will never recognize the so-called "election" 2 November.

Despite the provocations, a diplomatic way of settlement for the Ukrainian leadership remains a priority. But at the same time we will continue to intensively strengthen our defense capability in case events develop in spite of our desires. This issue will also be considered at a meeting of the National Security Council. I believe in our unity and in our victory. Therefore, we have the truth.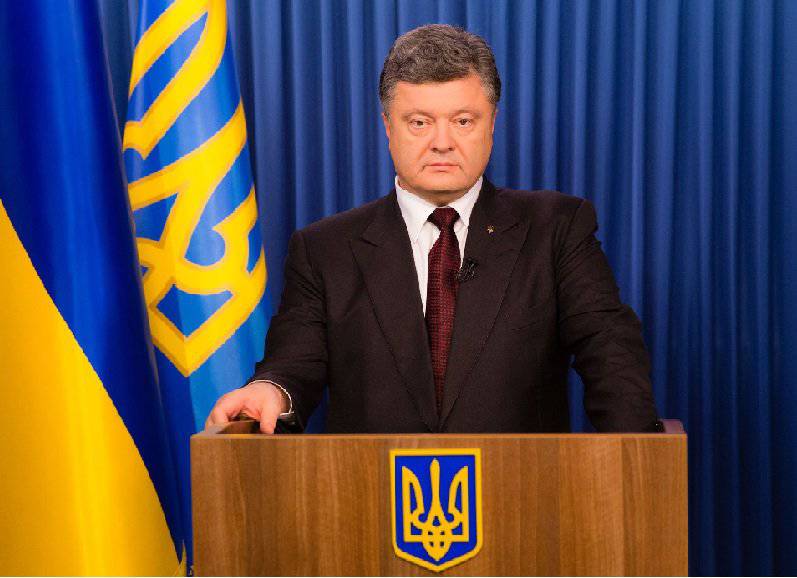 One gets the impression that in the first part of his note, Poroshenko speaks about his coming to power in Ukraine: a farce, nothing to do with the expression of will, coronation. And about the "under the barrels of tanks and machine guns," everything is also correct: the elections in Novorossia were held despite the fact that Ukrainian guns were sent to Donetsk and Lugansk cities. Poroshenko all correctly noticed. Five points!
Poroshenko declares that on the basis of the new decision (and Kiev is stamping out such decisions even without the participation of a legitimate parliament) a law will be passed on "a special order of local self-government". From "special status" to "special order"?