Fighters of the army of Novorossiya declare that in the area of ​​the Frunze settlement (Slavyanoserbsky district) at the 31-th checkpoint are blocked to 70 Ukrainian paratroopers. Representatives of the militia say that the paratroopers were given an ultimatum: they were asked to surrender or leave the encirclement to other Ukrainian units without
weapons
otherwise, for the constant attacks on the village "they will be punished."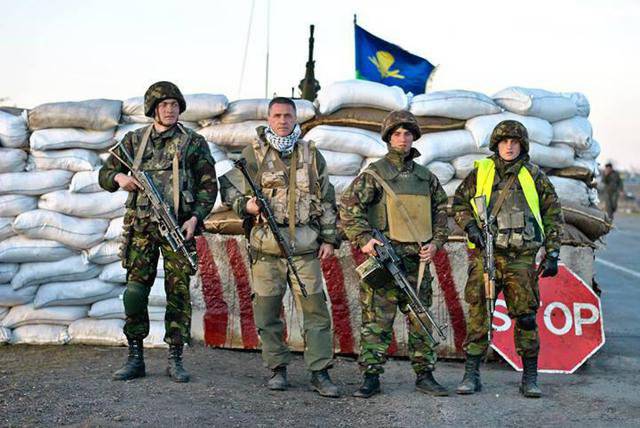 On the eve of ukrosiloviki opened mortar shelling, which killed three civilians. The fire activity of the 31 block was suppressed, after which the Ukrainian paratroopers were offered either a "green" corridor or surrender.
It should be recalled that a few days ago, ukrosiloviki, who were at the 32-th roadblock, accepted the conditions of the army of Novorossia and left the encirclement, leaving many weapons and ammunition in place. At the same time, the National Security Council of Ukraine issued the exit of the Ukrainian military and the National Guard under the "successful breakthrough with the support of armored vehicles", which was very far from reality.
The headquarters of the army of Novorossia is talking about getting intelligence that the active attack of the Ukrainian units on Donetsk can begin on the night of November 2. Head of the General Staff of the Armed Forces of Ukraine Armed Forces Muzhenko left for the zone of the so-called "ATO".