Russia has every reason to believe that the West has broken its promises to create a mutually acceptable political order in Europe after the end of the cold war, says American expert on international relations Joshua Schirfinson in his article published in Foreign Affairs. Reports about it
RIA News
.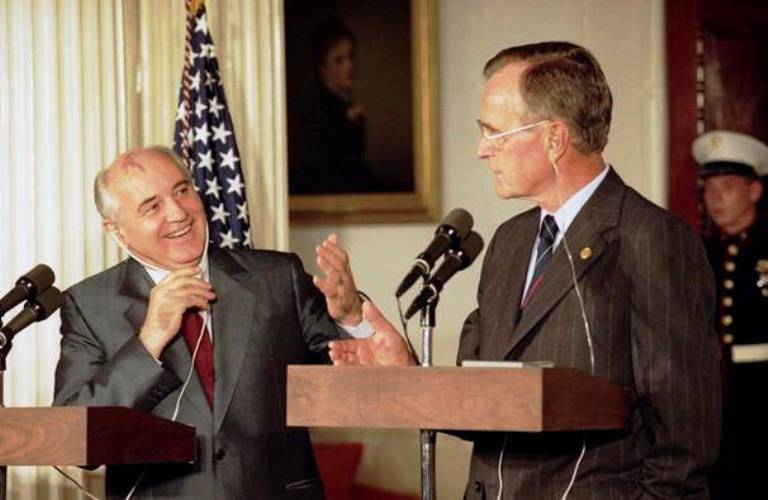 "The administration of George W. Bush and his political allies did a great job to convince the Soviet leaders that everyone would benefit from the European order, but American politicians did not intend to put this idea into practice," he writes.
Schirfinson notes that the inadmissibility of NATO expansion to the East was discussed along with the issue of unification of Germany. The compromise was that the USSR would abandon its interests in the GDR, while NATO would remain in its positions.
"According to the common interpretation of the concept of" east ", any of the states, which later became part of the alliance, was supposed to remain outside the" western orbit ". In a diplomatic dispatch following the meetings of US Secretary of State James Baker with the Foreign Minister of Germany Hans-Dietrich Genscher and the Soviet President Mikhail Gorbachev, it was stated that Baker made it clear that the United States supported the German unification project for many years and that the presence of a unified Germany within NATO was conjugate with Washington's willingness to provide guarantees of non-expansion of the bloc to the east, "the expert notes.
That is, by agreeing to the "Genscher project," the USSR hoped that the West would respond with the same restraint. "The Soviet leadership reasonably believed that this was an equal exchange," concludes Shifrinson.