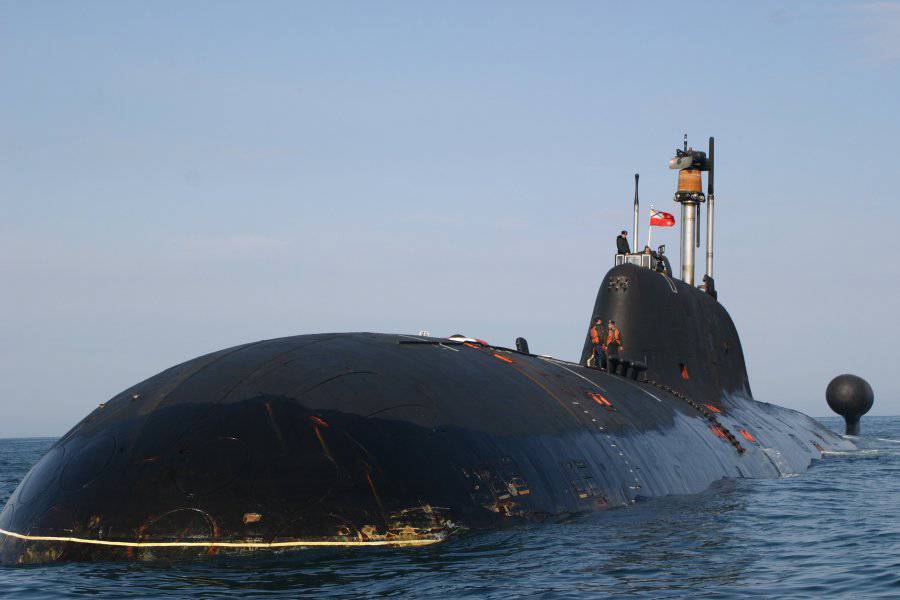 The British Navy discovered the Russian nuclear-powered submarine Shark spying on them, reports the Daily Telegraph, citing an unnamed source in the command of the British
fleet
. According to a newspaper source, a Russian submarine tried to record the acoustic signal of the Vanguard nuclear submarine.
Shark was spotted near the Royal Fleet base in Scotland, Faslain, when it was expecting a Vanguard capable of carrying Trident D4 nuclear missiles. At the same time, the British military sounded the alarm and an anti-submarine of the Trafalgar class was sent to intercept a Russian submarine.
British Navy officials say that if the Shark managed to record the unique noise of the Vanguard engine, it would give her the potential to sink the British submarine before she launches defensive rockets, and the country's national security would be in jeopardy.
This incident occurred six months ago, but so far the incident has not been disclosed. As the newspaper notes, the British military complain that a record number of cases of contact with Russian submarines has now been recorded with 1987.
"The Russians in the North Atlantic are playing with us, the Americans and the French. We spent a lot of resources to protect the Trident missiles, because we should never allow the Russians to know the acoustic characteristics of one of our top bombers. This will put our means of deterrence at risk "- explained one of the commanders of the British Navy.
The submarines of the 971 Shchuka-B project (NATO designation - Akula) are a series of Russian multi-purpose third-generation nuclear submarines designed according to the same technical specifications as the titanium boats of the 945 Barracuda project, but with a steel hull.