Russian pilot Pavel Petrenko, captured about one and a half years ago in Afghanistan, was released. Russian
Ministry of Foreign Affairs
reports that at the moment he is in the Russian diplomatic mission in Kabul. After a while he will go to Russia.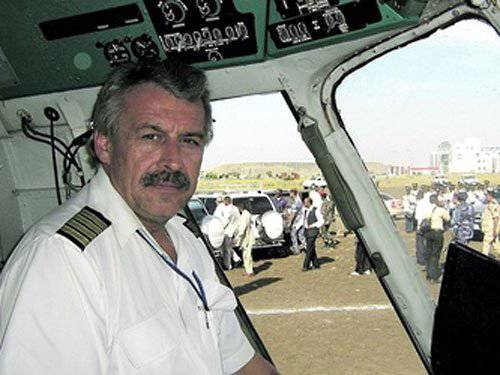 The helicopter pilot Pavel Petrenko in April last year was forced to land the Mi-8 in the Afghan province of Logar due to an emergency situation. After landing on the ground, he was in the hands of the Taliban militants.
The Russian Foreign Ministry reports that all this time attempts have been made to return Pavel Petrenko to his homeland. On what conditions such a return has become possible today, - not reported.
In the helicopter Mi-8, which made an emergency landing in the province of Logar, there were also 9 people: citizens of Afghanistan, Turkey and Kyrgyzstan. They were also held captive by the Taliban. While their fate is no data.