Russia strengthened the military power of Venezuela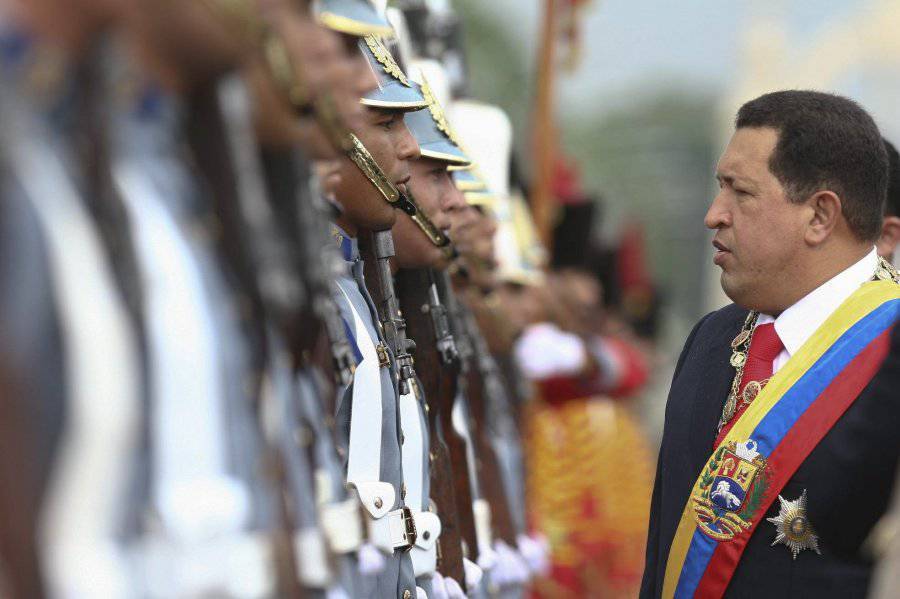 The President of Venezuela, Hugo Chavez, speaking on the national TV channel, thanked Russia for the fact that from now on the armed forces of his country had become truly armed.
During the speech, the President addressed the servicemen who participated in the opening ceremony of the multi-purpose Air Force Base. Note that the Barinas state was chosen as the location for the newly created strategic base, and the pride of the military facility was the staffing of a dozen Russian helicopters of a new generation.
Despite the fact that the opinion of other countries about the defense industry of Russia is not always unequivocal, just as diametrically opposed customer reviews about Russian banks, nevertheless, the President of Venezuela wholeheartedly thanked Russia for assistance in the technical equipment of the military base, noting that our country has the best weapons in the world.
As for Venezuela itself, the head of state admitted that even in his youth he had to jump with an expired parachute, since the funding allocated for military purposes was shamelessly stolen. Today, the problem of the military budget has been somewhat mitigated, but so far the full solution of the issues of financing the defense industry is still far away.
Ctrl Enter
Noticed a mistake Highlight text and press. Ctrl + Enter