Acting head of the TFR department, Alexander Drymanov, speaking before the senators, said that, in relation to the Ukrainian pilot Nadezhda Savchenko, the investigation had collected sufficient amounts of evidence. Alexandra Drymanova quotes
RIA News
:
I can tell you with confidence that we have collected sufficient evidence confirming Savchenko's guilt in the crimes that we are incriminating. Therefore, the grounds for her release from custody to date are not available.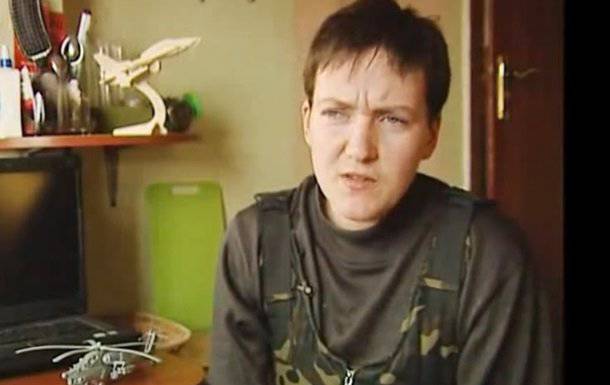 On the need for the release of Savchenko from custody insists the protection of Ukrainian pilots, accused of involvement in the murder of journalists VGTRK. The US State Department also insists on the release of the Ukrainian suspect, who is used to understanding the cases without receiving information about the investigation and even without the decisions of a court.
According to the representative of the investigation, after the completion of a series of examinations Savchenko will be charged in the final form, and the case will go to court. Savchenko herself, while in the SIZO, has the opportunity to submit her opinion to the public on how she came to Russia. The day before, through lawyers, Savchenko issued a statement saying that she was allegedly kidnapped and handed over to Russian special services Igor Plotnitsky (now the head of the LC).
Many Russians believe that the trial of Savchenko is not just overly delayed, but also allows in Ukraine to glorify the suspect of involvement in the murder. Today, not everyone will remember the names of the dead journalists, but Savchenko becomes the "star" of the screen and even a tool for political public relations in Ukraine and not only.