User Vladimir Kornilov on your page in
Facebook
exposes the next "duck", which appeared in the Western press. At this time, distinguished British old woman "Times". The article on the elections in Ukraine, published in the last issue, is provided with a photo, which says: "More than 5 million people could not vote because they were in territories held by pro-Russian separatists."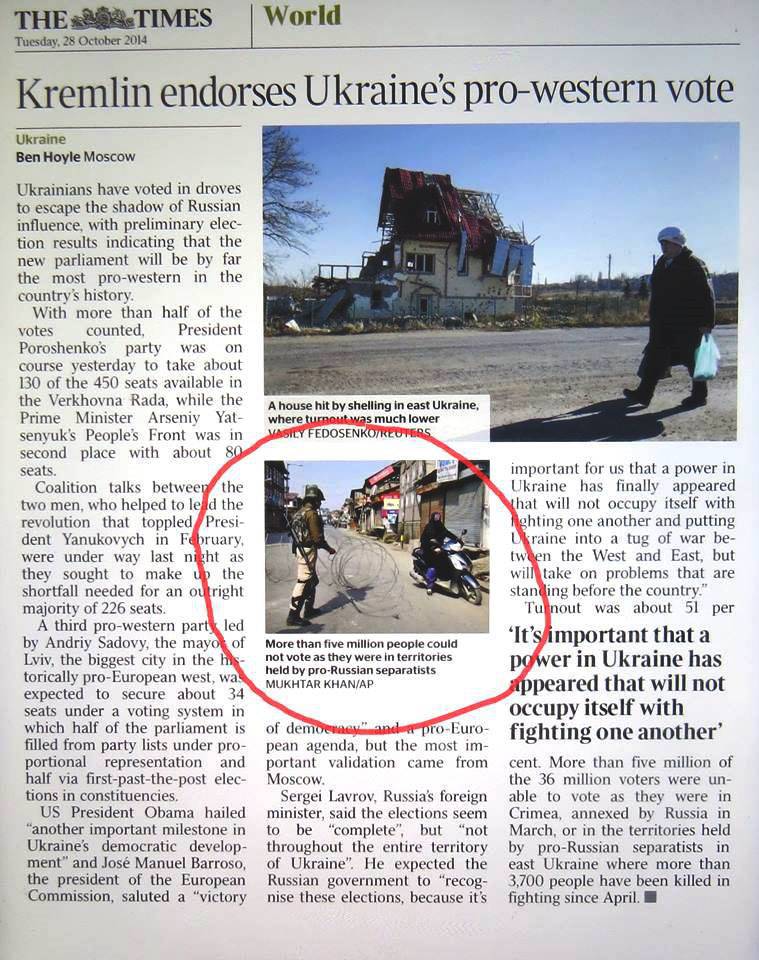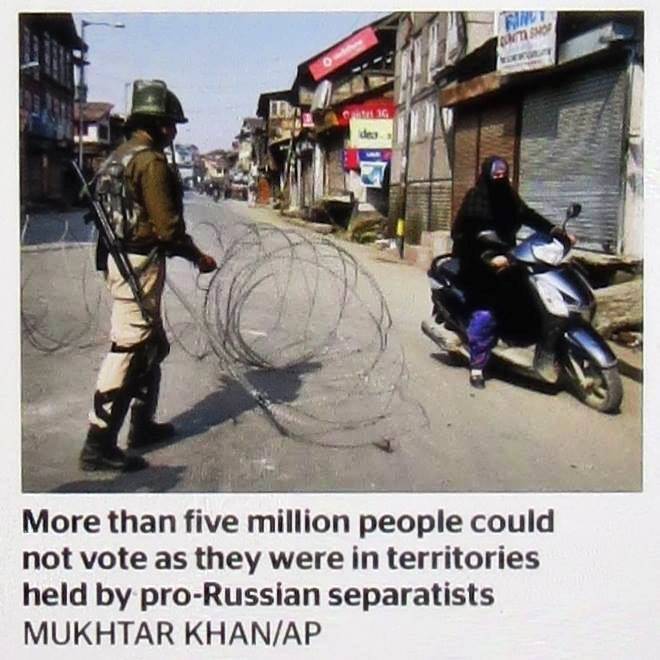 The machine gunner depicted in the photo must be understood - "the pro-Russian separatist", and the woman in Muslim attire is the very failed voter that the pro-Russian fiends are forced to wear the hijab and chador.
Not to be unsubstantiated, the user cites the original version of the picture, the author of which is Mukhtar Khan. The photo was found on the "Associated Press" tape and was actually made in India (Jammu and Kashmir state). Neither Ukraine nor Europe at all, the snapshot has nothing to do.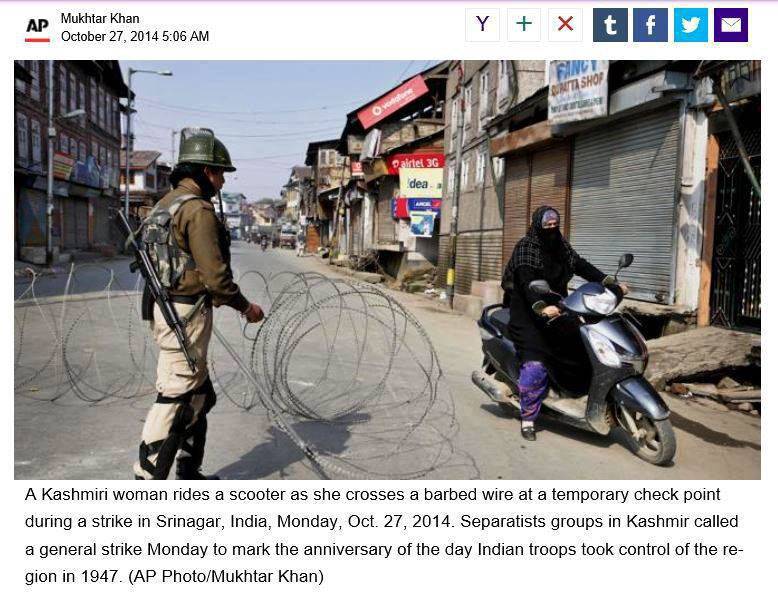 "Yes, the name of the city where the picture was taken: Srinagar (sorry for such an intimate detail)," Vladimir Kornilov said at last.