Newspaper
Kommersant
published data from its sources, from which it follows that the closed part of the Minsk agreements provided for the timing of elections in the territories controlled by the militias. At the same time, the elections in the DPR of November 2 fall within the given framework, while the December 7 announced by Kiev are not. At the same time, the Prime Minister of the Donetsk People's Republic, Alexander Zakharchenko, denies the presence of hidden points.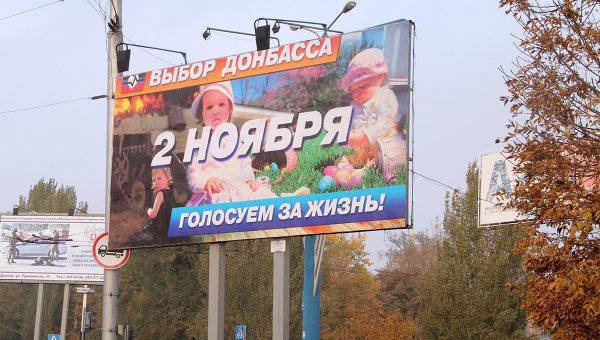 The source of the publication in the Russian state structures said that the approximate date of the elections was fixed in September by negotiating groups from both sides of the conflict.
"In the unpublished annex to the Minsk agreements, an interval was fixed in which the local elections in Donbass should pass. November 2 falls into this interval, and December 7 no longer. In Kiev, they are well aware of this, "RIA quotes him.
"News"
.
The source also stressed that the document stipulates that the elections will be held "in coordination with the Ukrainian law", but this wording does not imply the unconditional execution of all its points.
The fact that such agreements really existed, however, only orally, also said the sources of the newspaper surrounded by the President of Ukraine.
"Negotiators did not fix everything on paper, much had to operate within the framework of oral agreements," one of them noted.
In turn, Zakharchenko said that "there was no secret part of the Minsk agreements."
"The fact that the possible dates for the elections were stipulated is all nonsense," he stressed.