Half of the military personnel (30 people) of a scientific company of the Aerospace Defense Forces decided to continue research work in the interests of the RF Armed Forces, reports
RIA News
with reference to the press service of the Ministry of Defense.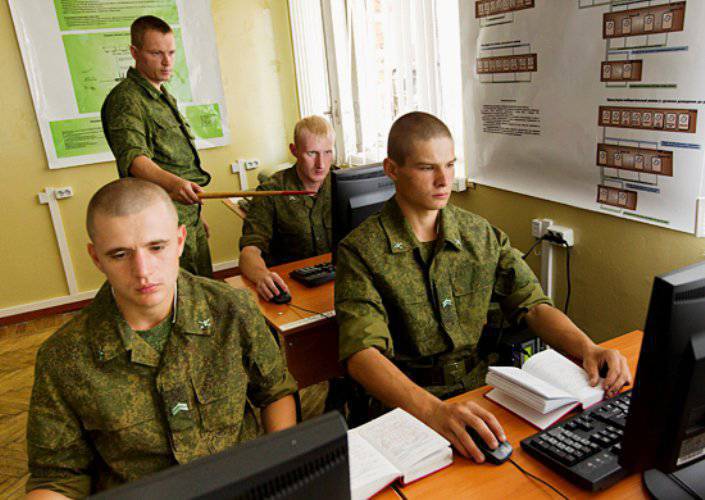 The military company creates a scientific company with 2013. Soldiers with a scientific specialty and wishing to engage in scientific developments in the interests of the army are called up for service.
"From 60, military personnel of the scientific company 8 will continue research activities ... in universities and research departments of the EKR Troops under contract for officer positions, 5 is also interested in serving in the military missions of the Ministry of Defense. In addition, 17 servicemen of a scientific company plan to continue their scientific activities at defense companies, "the report indicates.
According to the press service, "soldiers-scientists" only "for the third quarter of this year submitted for consideration 30 rationalization proposals, and also prepared a scientific article 21".
Two servicemen of the company - corporal Daniel Medvedev and Alexander Voevodsky - were awarded with the medal "For achievements in the field of development of innovative technologies."
In total, around 300 people serve in scientific companies in Russia. How many of them will continue to serve in the army or will go to work in the defense industry complex, the Ministry of Defense does not report.