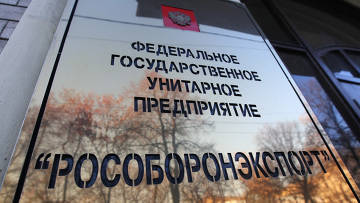 With the approval of President Dmitry Medvedev, NPO Mashinostroyenia Corporation decided not to use the services of the state intermediary in the person of Rosoboronexport and is independently preparing a new contract with Vietnam for the delivery of a batch of Bastion mobile coastal missile systems. According to Kommersant, the NGO acts on the basis of the personal permission of Russian President Dmitry Medvedev, which has not yet been formalized by law.
If this happens, it will be a serious blow to the monopoly of Rosoboronexport OJSC, the only exporter of finished military equipment.
The head of state was informed back in June about the plans of NGOs to independently enter the foreign arms market with finished products.
"As far as I know, a memorandum was presented to the president by his assistant Sergei Prikhodko, and Dmitry Anatolyevich wrote a visa on it" I agree, "said a source. At the same time, he clarified that the relevant presidential decree "has not yet been seen."
In the opinion of Ruslan Pukhov, a member of the public council at the Ministry of Defense, Rosoboronexport will suffer significant image losses as a result of the NPO Mashinostroyenia's deal with Vietnam.
"It blurs his monopoly. Such an example would certainly be contagious, and other market participants will take advantage of the situation. In fact, the experience of the arms trade in recent years is being reset, and we will soon return to the pre-Chemez era, "he says.