In the near future EMERCOM of Russia will receive a batch of new
aviation
special equipment manufactured domestically, reports
"Russian newspaper"
. The management of the novelties will be entrusted to the best pilots who won the competition of professional skills of the department, held in the framework of the festival "Constellation of Courage".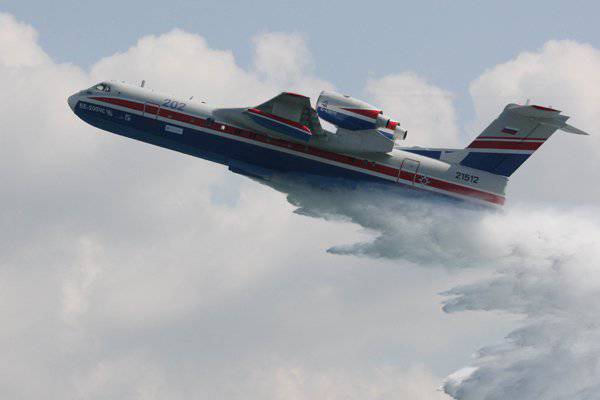 At the moment, the Emergencies Ministry has more than 70 aircraft, two thirds of which are helicopters. However, two new long-haul Superjet-100 aircraft from the Sukhoi concern will soon fly from the capital region to the Far East. On these machines, additional tanks are installed, which increase the range to 7000 kilometers. In addition, the aircraft will be equipped with special search tools: thermal imagers, means of aviation-chemical reconnaissance, optics with recording capability, and also dosimeters for work in areas with radioactive contamination.
The ministry will also receive medium-range An-148, which have proven themselves in the transportation of victims. It is also planned to purchase Il-76TD-90А aircraft with new generation engines with reduced emission of harmful substances.
Helicopter technology, in particular Mi-8 and Ka-32, which fly in any conditions, did not remain without attention. These are machines with good payload and a modern airborne descender.
In addition, the agency plans to purchase Be-200 amphibious aircraft.