Established teams of sappers of the Eastern Military District received the first new protective suits "Falcon", which provide protection from fragments flying at speeds up to 550 m / s.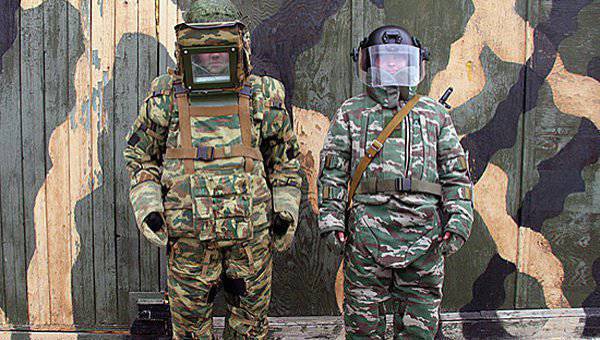 "The first batch of 10 kits entered the regular demining groups of the engineering compound stationed in the Khabarovsk Territory," the head of the press service of the TSO, Colonel Alexander Gordeyev, RIA
"News"
.
The weight of the new suit is 8.5 kilogram, which allows sappers to clear all day. In the manufacture of armor plate "Falcon" was used lightweight and high-strength polyethylene, and not steel, as in other protective suits.
"Thus, the sapper in the Falcon becomes protected from mines having a contactless fuse and reacting to the presence of a number of metal. The fabric of the costume is made of non-combustible material, "emphasized Gordeev.
The protective properties of the suit are maintained at temperatures from minus 40 to plus 50, it can be used in rain and sleet.
Earlier, the Falcons began to receive other units of the Russian armed forces.