JSC "
Aviation
complex to them. Ilyushin "completed the repair and improvement of the second anti-submarine aircraft Il-38N Naval Aviation of the Russian Navy, the blog reports
bmpd
.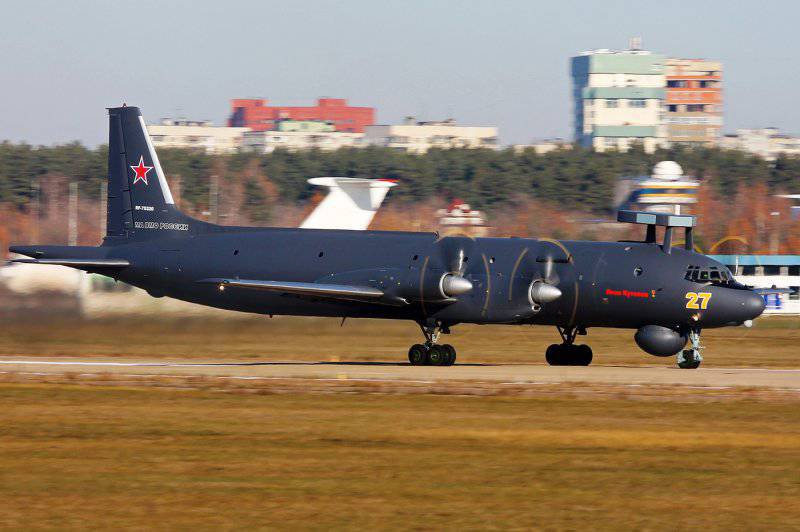 The works are carried out within the framework of the contract from 2012, providing for the serial modernization of 5-ti machines, which includes the installation of the new search and sighting system "Novela-P-38".
The second repaired aircraft with a tail number "27 yellow" (RF-75320) was named "Yakov Kutepov" (in honor of the designer Ilyushin Design Bureau) and is being tested in Zhukovsky near Moscow. The machine was built in 1970, before it was part of the aviation of the Pacific Fleet.
"A three-year contract worth 3,45 billion rubles for serial modernization of the IL-38H variant of five IL-38 aircraft was concluded by the Russian Ministry of Defense with Aviation Complex named after S. Ilyushin 25 in May 2012 of the year. The direct work on them is carried out by JSC "20 th Aviation Repair Plant" in Pushkin near St. Petersburg (repair) and Moscow JSC "Experimental Machine-Building Plant named after VM Myasishchev" on the basis of Zhukovsky (installation of PPS "Novela-P-38 "produced by OJSC" Leninets ")," the blogger reports.
The first modernized aircraft under the specified contract was Il-38H under the number "19 yellow" "Radiy Papkovsky." Now he is part of the "859-th Center for combat use and training of the flight personnel of Naval Aviation of the Russian Navy in Eisk."
In March of this year, Viktor Livanov, general director of the Aviation Complex, stated that "for the Ministry of Defense of Russia, up to 2020, it is planned to upgrade 28 Il-38 aircraft according to the Il-38Н variant".