Soon, the Ukrainian National Guard under the Donbass will receive the Sarmat anti-tank complexes, which are installed on the chassis of armored vehicles of the Spartan type. According to experts, this
weapon
poses a real threat to the fleet of armored vehicles of the army of New Russia, including for its main
tanks
T-64 and T-72. About this in a new article published by the agency.
Messenger of Mordovia
, writes Dmitry Lemeshko.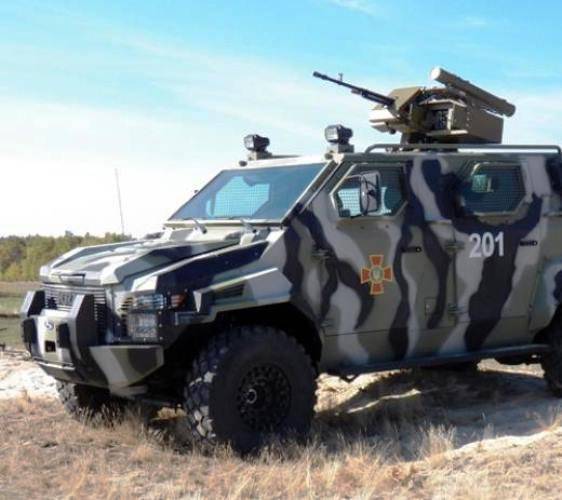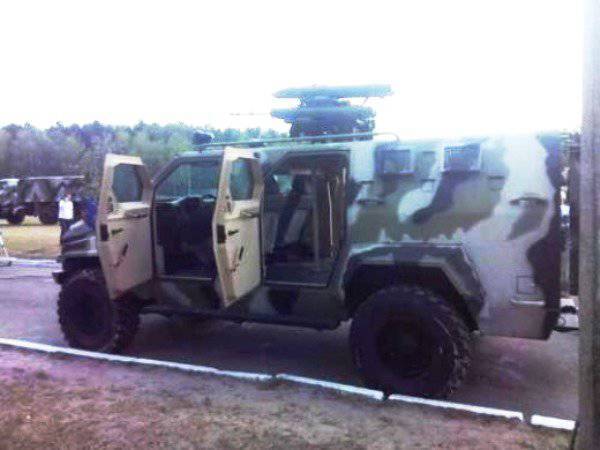 The site of the developer and manufacturer, GP GKKB Luch, states that the Sarmat complex is used to destroy stationary and moving modern armored targets, including those with combined armor with dynamic protection, frozen helicopters and enemy manpower at any time. days.
"ATGM PK-3 and PK-2 have a maximum range of 2,5 km and 5,5 km, respectively. Rockets induced by a laser beam with target tracking, in automatic mode, can punch up to 800-850 mm of conventional armor, having previously overcome dynamic protection. The probability of hitting the target is up to 85%, "the company said. According to some experts, the complex was intended "to fight with T-72B tanks equipped with dynamic protection" Contact-1 "and" Contact-5 "."
The complex's ammunition can also include high-explosive fragmentation versions of missiles designed to destroy infantry.
Another feature of the combat module is that it is armed with a large-caliber machine gun (12,7 mm).
"The pointing device has a narrow and wide field of view television channels, a range finder and a rocket laser control channel. There is also the possibility of remote (up to 50 m) control weapons. For this, a special console with a screen in 12 inches was created, "the author points out.
At the request of the customer, a thermal imaging camera can be installed, which increases the effectiveness of firing in conditions of bad weather and a smoke masking screen.
The car "Spartan" is equipped with a Ford V8 turbodiesel, which allows it to reach speeds of up to 110 km / h. Fuel tank capacity - 257 l. With the Sarmat complex, an armored vehicle will weigh more than 9 tons.
The deployment of the combat module on the Spartans is considered by some military experts to be a mistake, since this model was created for police and peacekeeping functions, but not for the destruction of tanks.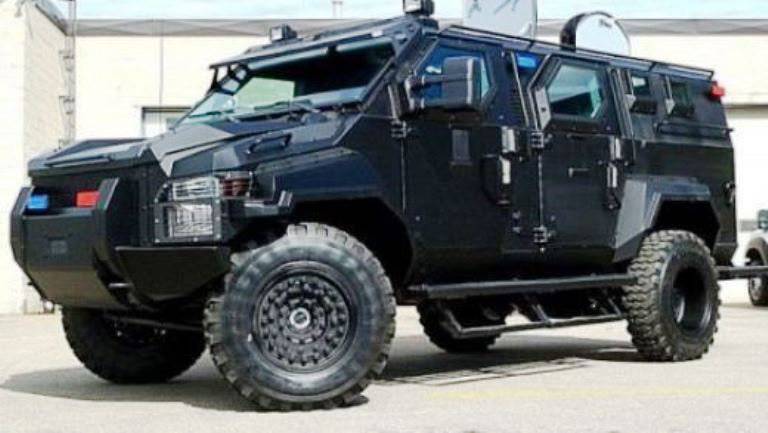 "Moreover, nobody carried out the real full-scale military tests of these machines in Ukraine. And, it is quite probable that exploitation in harsh conditions can reveal such shortcomings that no one now guesses. And problems with technology in war are always someone's lost lives in vain, "writes Dmitry Lemeshko in conclusion.