A reduction in funding for defense and state security will not occur, said Oleg Bochkarev, deputy chairman of the board of the Military Industrial Commission. He writes about it
RIA News
.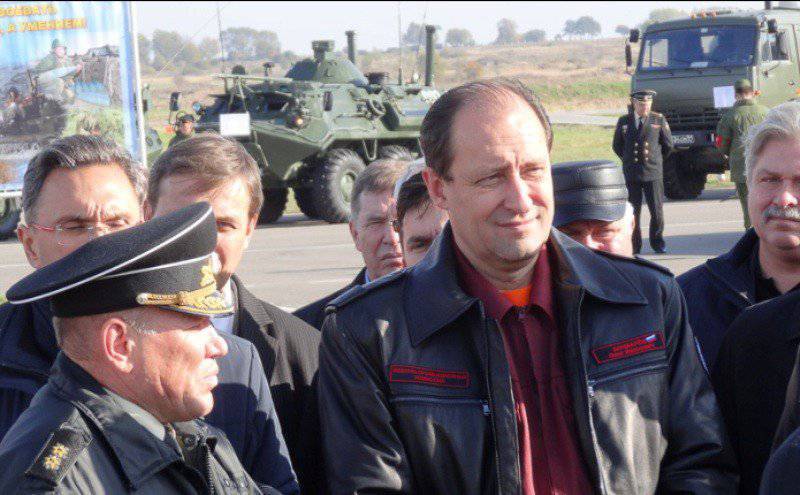 Oleg Bochkarev in the 336th Baltic Marine Brigade fleet.
"Financing of the state's defense and security issues has been talked about for a long time, and so far, as you see, there is no reduction in funding. And in my understanding, this will not happen, "Bochkarev in Nizhny Novgorod told reporters after a meeting on import substitution at enterprises in the Volga Federal District.
He noted that Russia lost a lot of time in the 90-s and the beginning of the 2000-s, when it was going through hard times.
"Today we are catching up with the train that left. Targets for the percentage of modern weapons and military equipment were established, programs for developing new designs were laid out, and they will be implemented. And here the position of the state is to finance even with all that there are other tasks, including social ones, "said the deputy chairman.
He said that "the state defense order for money in the 2015 year will be 20 percent higher than in the 2014 year."
Speaking about the outcome of the meeting, Bochkarev stressed that "the problems of import substitution, the response of our state and industry to the sanctions policy of foreign states will certainly be reflected in the state armaments program until 2025 of the year."
"Of course, sanctions are always unpleasant, because you have to change tactics, change policies, change the approaches that were formed earlier. But there is good. Today we heard from industrial colleagues that it's a big load, an increase in orders. They do not cope today. On the one hand, it is difficult, but on the other hand, it is a more pleasant task: to solve the problems of building up our Russian equipment, the component base, and we regard it as a positive effect from the imposition of sanctions, "he noted.
In turn, the presidential plenipotentiary in the Volga Federal District Mikhail Babich, under whose chairmanship the meeting was held, said that "import substitution has added production volumes today to 20-30% of the planned order and the opportunities that the industry had." "We are only at the beginning of the path to import substitution. When the program is finalized, finally reported to the head of state and approved, the new planned targets will be communicated to industrial enterprises, "he added.