In Ukraine, start the early elections to the Verkhovna Rada. The Ukrainian Central Elective Commission (ukroTsIK) reported that the vote has already taken place at polling stations in Australia and Malaysia. These sites were opened at the Ukrainian Embassy in the above-mentioned states. Agency
TASS
reports that the Ukrainian sites are beginning their work in Russia too. There are six such sites in the Russian Federation. They are located in cities such as Moscow, St. Petersburg, Rostov-on-Don, Novosibirsk, Yekaterinburg, Nizhny Novgorod.
The Ukrainian CEC reports that the preliminary results of the parliamentary elections will be announced only a few days later - either in the evening on October 29, or in the morning of 30.
On the eve of the hackers from the organization
CyberBerkut
announced that they had access to the website of the Ukrainian Central Election Commission and violated the work of the "Elections" system. On the CyberBerkut website, the ukroTsIK decision on violation of the functionality of the Election system has been published.
From the document:
In connection with the disruption of the information-analytical system "Elections of People's Deputies of Ukraine" and the website of the Central Election Commission less than 24 hours before the extraordinary elections of people's deputies of Ukraine, as well as the impossibility of promptly troubleshooting, the CEC decides:
Create a commission to establish the causes of problems in the electronic vote counting system, etc.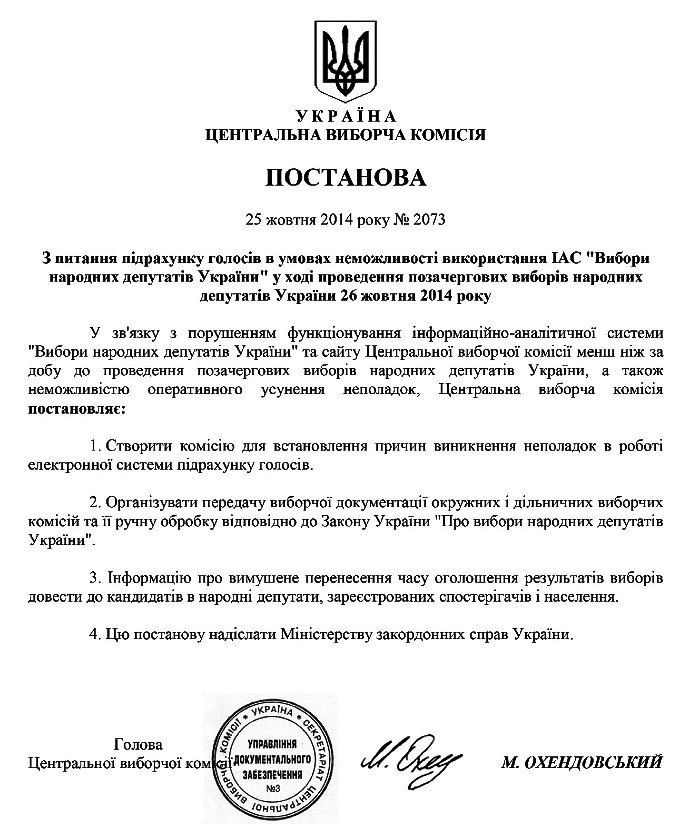 Against this background, the Ukrainian media began to give out something very strange (although they are no strangers to it). Some announced that they would protect the polling stations "in Kiev there would be 80 thousand police officers" (after all, Avakov talked about 80 thousand for the whole of Ukraine), others write nonsense in third-party topics. For example,
UNN
Releases a fabulous title:
National Bank lowered the official exchange rate of all currencies
.
So the National Bank! - can afford to "lower"
all
currency ...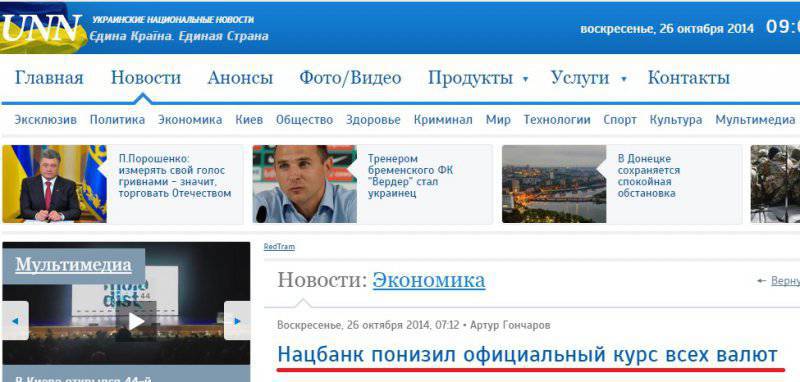 True, it turns out that we are still talking about the dollar, the euro and the ruble in the material ...