Ukrainian homegrown inventors and innovators continue to create the wonders of technology. After the Lviv "evacuator robot", which is operated by the operator using a remote control on a cord up to 5 m, after the Sumy businessman had developed an armored vehicle to evacuate paratroopers on special benches, they decided to shine with rationalization thought and other "ukrolevshi". This time, the social network features a "miracle oven for the ATO zone".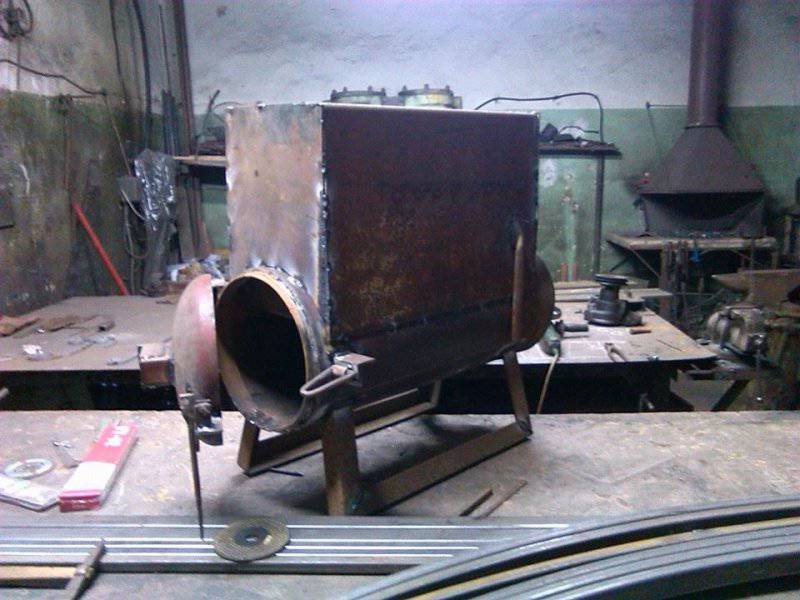 The developers have reported that they have already managed to create as many as three stoves for tents and bunkers on the basis of gas cylinders.
From the "advertising" announcement:
The effectiveness of this stove is much higher than those offered on the Internet for the army, plus with your help it becomes almost free.
To make the furnace "almost free", its creators are asked to send them gas cylinders, a galvanized pipe, metal sheets and electrodes.
Apparently, for the "inventors" it is better to get cylinders also with gas: in winter time, in the gasless Ukraine you can also use free fuel.
Video of the miracle machine for the "ATO" from the developer:
It will be easier for the militia to navigate through the smoke from the furnace ...