Speaking head of the US State Department, Jen Psaki commented on the "Valdai" speech of Russian President Vladimir Putin. In this speech, the Russian president put a very harsh assessment of US foreign policy in the world, stressing that such a policy is a conscious disregard of Russia's interests.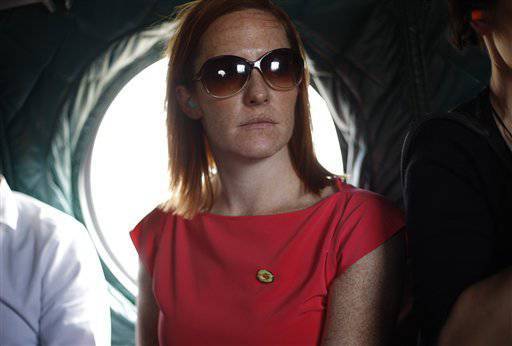 Jen Psaki quotes
TASS
:
Yes, we saw this performance. The United States does not seek confrontation with Russia. But the fact is that we are not going to compromise on the principles on which security in Europe and North America is based.
At the same time, psaki said that the United States intends to continue cooperation with the Russian Federation in a number of key positions. A spokeswoman for the US Department of State noted that at one time such cooperation had led to positive results, recalling the elimination of the Syrian chemical
weapons
and the reduction of the nuclear potentials of the two powers.