For those who don't know, Ural motorcycles are sold in the United States. Recently, the manufacturer introduced a new special version, which he called "MIR". The upgrade was made in honor of the same-name orbital station and the start of the "Mir" - "Shuttle" program, which turned 20 years. This site reports
Wroom
.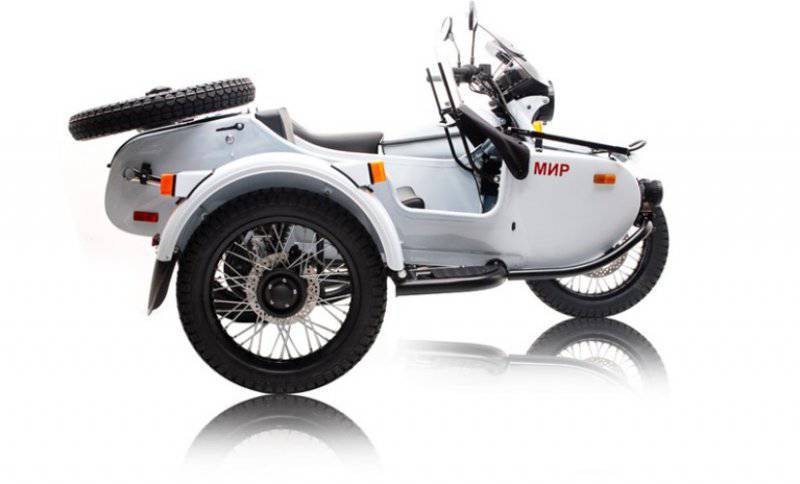 The motorcycle is painted white (Orbital White Metallic). In the United States comes traditionally with the "stroller." To improve the terrain, "MIR" can be equipped with a drive to both rear wheels.
Among the additional equipment - two LED lights, placed on the nose of the passenger compartment. But really surprised by the presence of solar cells that can charge a battery or power some external device.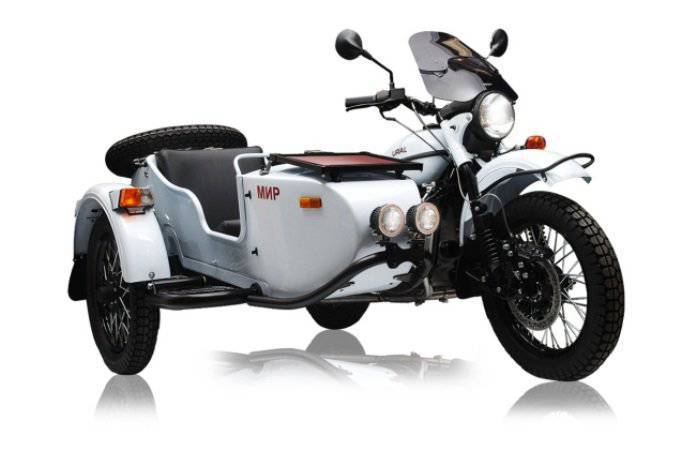 According to the site, on the wrench included in the delivery, there is a QR code that "redirects the owner of the smartphone (tablet) to a page with a clip from the movie" Armageddon "". In this scene, the cosmonaut from Russia, with all his might, is beating the key to the space station so that it can repair and enter normal operation. Probably, the witty specialists of the manufacturing plant are advised to do the same with a motorcycle in case of a breakdown.
In America, "MIR" costs $ 17 thousand. For this money you can buy a compact SUV. In total, a special series will be released 20 copies.