The head of the Russian presidential administration, Sergei Ivanov, said that the statements that Vladimir Putin had offered Donald Tusk to "divide" Ukraine were common lies.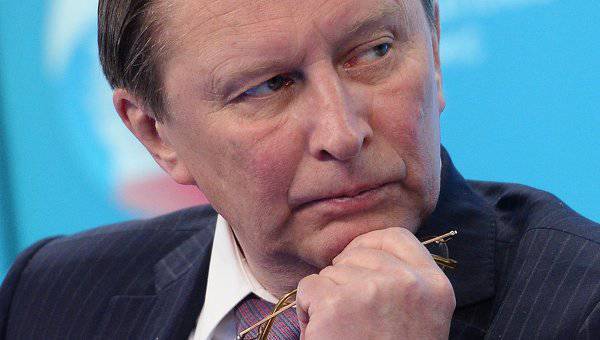 "Distorting the facts when white is called black and black is called white, there are also numerous statements, often it's just a lie. It's enough to recall the last statements of Mr. Sikorsky, before that there were statements of a different kind, I'm not talking about the statement of other politicians about nuclear
weapons
and bullets that pierce any body armor. This is a clinic, it is no longer being treated, "RIA quotes Ivanov
"News"
.
The head of the administration also stressed that the Russian president never turned to the individual in his public speeches, although many foreign leaders use this technique to destabilize the situation in Russia.
"Direct offensive attacks against the president have already begun, and I interpret it in such a way that, realizing that you can't tear up Putin's entourage, you don't wedge a wedge, the president's popularity grows, and does not fall, they came to their inevitable conclusion that, without knocking down Putin, you will not do anything with Russia. And they began to move on to direct, including personal attacks on our president, "said Ivanov.
According to him, over the past ten years, the Russian economy has become stronger, although Western countries have introduced various restrictive measures against the Russian Federation.
"Russia over the past 10 years is not so much even militarily as it has become stronger economically. Yes, now we have a lot of difficulties and problems, including because of the so-called sanctions declared against us, "he stressed.