US State Department spokesman Jen Psaki pleased her fans with a statement that Washington is counting on Crimeans to take part in parliamentary elections in Ukraine, scheduled for October 26.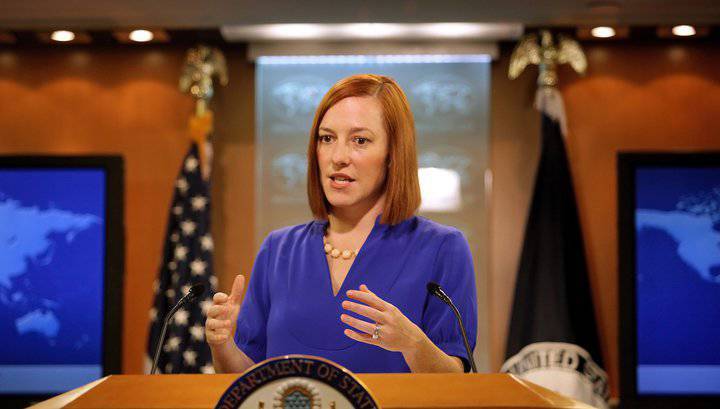 "This is another stage for the nation, which demonstrates their commitment to the democratic process. (...) We hope to see widespread participation in the elections of all Ukrainians, including in the Crimea, Donetsk and Lugansk, and condemn any hindrances to this legitimate democratic process, "psaki quoted
"Vesti"
.
The official said that Washington "approves the Ukrainian government that it is preparing for free, fair and inclusive elections," and the US government is "ready to work with the new parliament."
In addition, Jen Psaki commented on the situation with two Americans who are imprisoned in North Korea, saying that the US is not going to apologize to the DPRK to release them.
"I did not speak with my team about this, but I can assure you: I do not think that there will be any apologies," she noted.
Previously, North Korean authorities said they would free the Americans only if the United States offered an official apology.