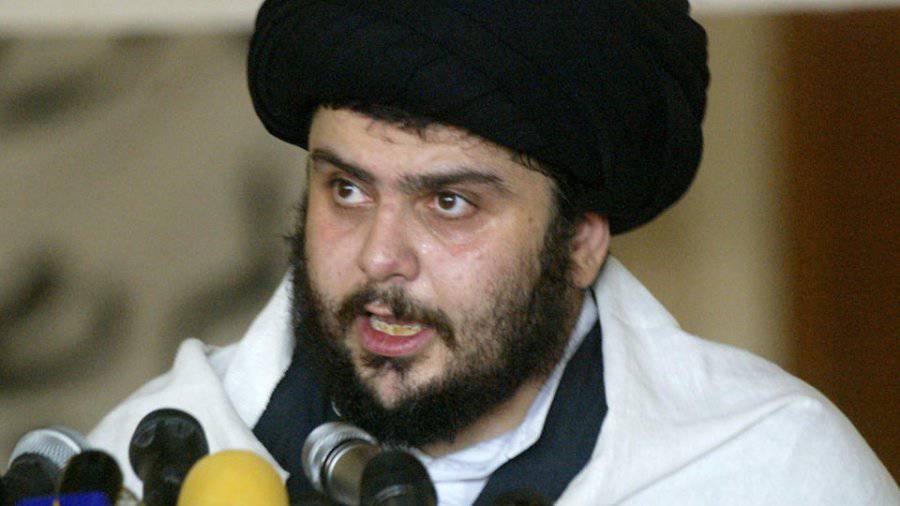 Muqtada al-Sadr, the radical head of the Iraqi Shiites, calls on the US military to leave Iraq. Otherwise, the US military, according to al-Sadr, will meet "resistance".
Al-Sadr's statement was announced on the eve of the consideration by the Iraqi rulers of the question of a possible extension of the military presence of the American military in the country. This statement was published on the website of al-Sadr. In a statement, the Shiite leader calls on the US military to "return to their families who are waiting for them with impatience." In his words, otherwise the Iraqis "will provide the fiercest resistance" until the US leaves Iraq.
The detachments of Muqtada al-Sadr himself participated in combat operations against the American army until the middle of 2008. Subsequently, al-Sadr disbanded military formations and concentrated on political activities. The Sadrist Shia leader's party plays a pivotal role in the formed coalition government of Iraqi Prime Minister Nuri al-Maliki.
It is known that recently Maliki, as well as some of his coalition supporters, decided to hold talks with the American side on granting the US permission to continue special training for Iraqi armed forces after 2011, that is, when America should withdraw its troops from this state. Al-Sadr spoke out categorically against such agreements.
In his message to the representatives of the American side, al-Sadr said that the American occupation of abuse and terror would suffice. Iraq does not need American help. Iraq can defeat terrorism and achieve cohesion.
Official representatives of Iraq and the United States stated earlier that the Iraqi Armed Forces are able to independently maintain security within the state, but they require training on the use of heavy weapons to ensure the protection of state borders and territorial waters.