Blog
bmpd
published a translation of an article from the French bulletin "Intelligence Online", which reported on the intensive negotiations being conducted between Ankara and the European consortium "Eurosam" about the purchase of medium-range and long-range air defense systems.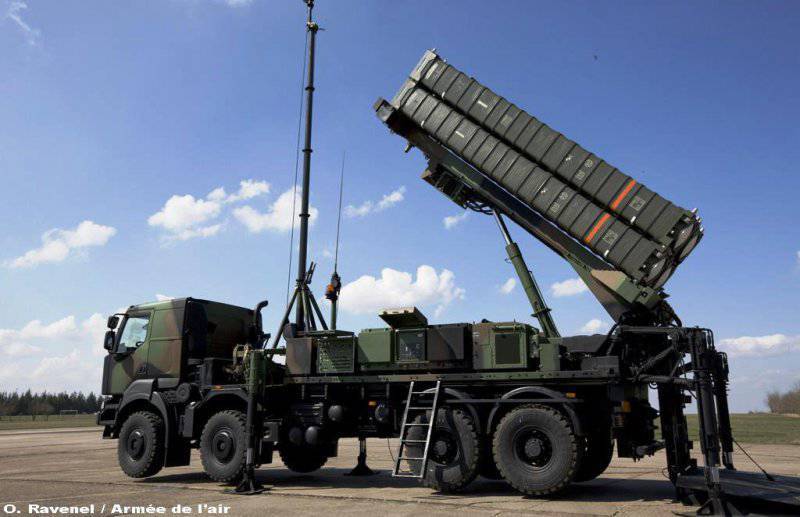 Eurosam SAMP / T SAM
"A delegation of Turkish lawyers and experts from the Department of Defense Industry arrived in Paris in mid-September. Long negotiations with MBDA, Thales and the French Ministry of Defense Arms Directorate were underway to acquire a theater missile defense system under the T-LORAMIDS contract (meaning a variation of SAMP / T air defense missile systems with Aster 30 Block 1 SAM), " publications.
The proposal of the French defense industry together with the Italian company Finmeccanica (in the framework of the Eurosam consortium) became relevant after the September statement by Recep Erdogan to end negotiations with the Chinese company CPMIEC, which won the tender with its air defense system HQ-9. The official version of the break in the negotiations with the company representatives who have been in Ankara since the beginning of the year is "non-fulfillment of offset obligations to Turkish partners (Roketsan, Havesan and Aselan companies)".
"In fact," French writers write, "in parallel with the annexation of Crimea by Russia, the Turkish authorities did not oppose the pressure of NATO, which threatened to cease cooperation in the field of common digital systems of the alliance and Turkey if the Chinese got access to the air defense system."
As a result, Ankara annulled its initial choice and turned its face to Eurosam, which won the 2 competition. The task now is to "determine the amount of technologies transferred under the contract in the amount of $ 3 billion".
It is also reported that "Laurent Colle-Beyon, who is in charge of armaments in France, and his Turkish counterpart Murad Bayar decided to create a joint committee to develop bilateral relations in the field of engineering development."