The Chinese Nanfang Zhibao posted on its website the comments of Colonel Xu Yonglin, an experienced test pilot who participated in the J-10 program, on the creation of the fifth-generation fighter J-31. It is expected that the prototype fighter will demonstrate its flight skills at the November Zhuhai air show. This is reported by the blog.
bmpd
.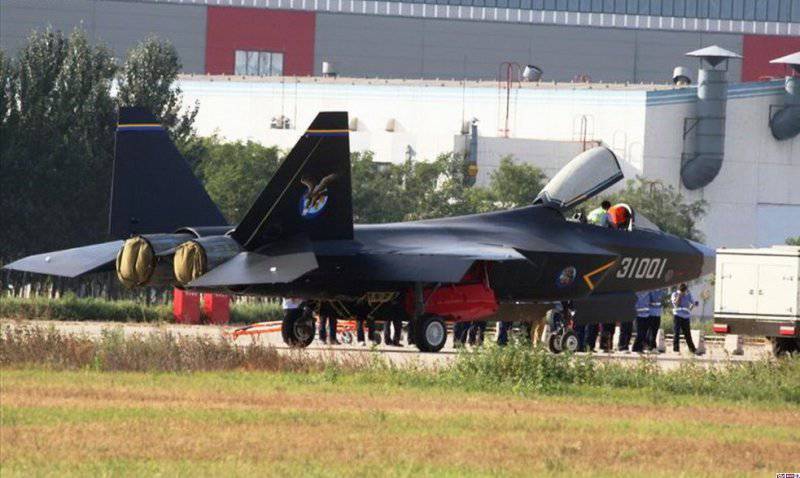 "The J-31 is a lightweight version of the fifth generation fighter. In its design, the backlog formed during the work on the latest samples of fourth-generation Chinese fighter aircraft was used to the maximum, and the number of truly new technologies is small. "
, - said in an interview with the newspaper Yonglin, and added that this circumstance "gives hope that the aircraft will be ready for serial production within five years."
Senior Colonel noted that "engine building remains a bottleneck for the Chinese
aviation
industry, but in the case of the J-31 project, there is progress in this area. "
"Now these shortcomings (in engine building) are being repaired and very soon good ones can appear news. In the future, J-31, as well as other main types of Chinese combat aircraft, will be equipped with domestic engines, which will end the dependence on imports "
- expressed hope Yonglin.
According to the officer, "airplanes built using stealth technology are the future for carrier-based aircraft of all countries. But the likelihood of a complete replacement of fourth-generation planes by fifth-generation planes is small. " In his opinion, deck aircraft is waiting for a reasonable combination of 4-th and 5-th generation machines.
"The likelihood of J-31 on the decks of aircraft carriers is very high, but at the moment I have not seen any information about the adaptation of the aircraft to the technologies necessary to be based on the aircraft carrier, so I expect that the appearance of the aircraft carrier J-31 will occur after (basic version) will begin to enter the troops "
- concluded Yonglin.