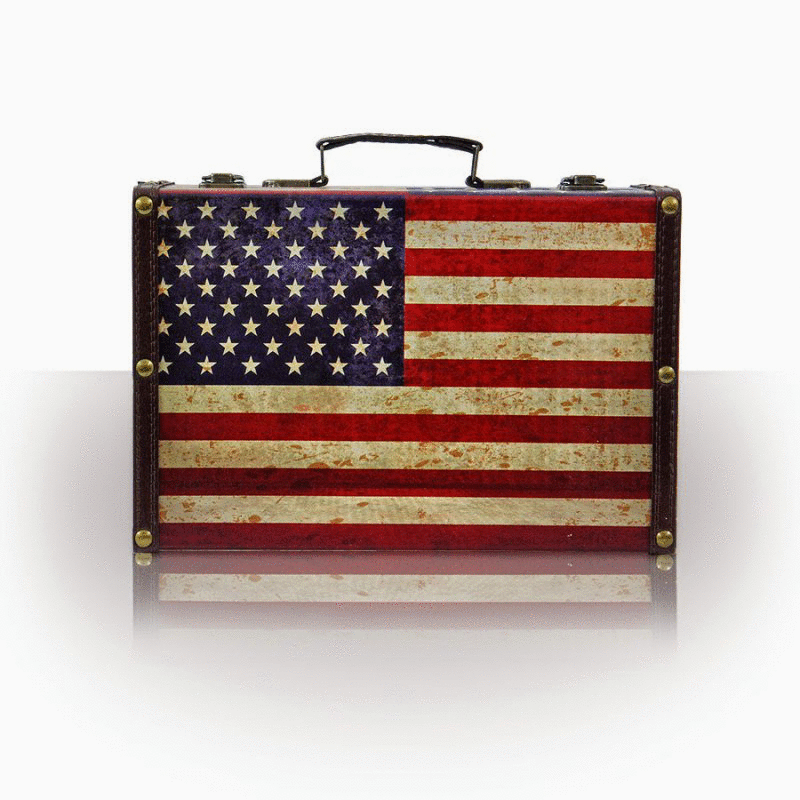 Now, when a crucial moment came in the Ukrainian crisis, when the United States clearly resigned to many positions on this front, when Poroshenko promised all kinds of support, except for any other, except moral, when the negotiation process to resolve the conflict goes without US participation, this the whole mess of the brewers, and even a key and so long-awaited event as the Milan Summit passed without their participation, it's time to analyze a little the breakdown and bring some intermediate results: who was left with what.
It should be noted that the Internet is gradually filled with triumphant reports describing the defeat of the United States in the next conflict with Russia. And of course, there are obvious reasons for this, and I myself am very much encouraged by such a presentation. But let's take it in order! First, let's mark the actual questions: "Did Russia win? Did the USA lose?" and try to answer them. And in order to understand - who, when and what won, it is necessary to understand what goals and who pursued and already judged by achieving or not achieving these goals.
What are the goals pursued by Russia? In Russia, near its borders, and especially in its ancestral territories, there can be only one interest - peace, stability, tranquility and well-being. What are the interests of the United States? Directly opposite! And, of course, the forecasts that it is simply vital for the United States to draw Russia into a military conflict with a third party are not without foundation. And, of course, they have every reason to assert that it is from Ukraine that this "third party" in twenty-three years has been diligently made. This is at least obvious! And I personally think that it is precisely from the fact of attaining or not achieving these goals that it is necessary to actually conclude who suffered some defeat and who won whom! And first, it is necessary to designate - the military conflict between Ukraine and Russia occurred, of course, but only in the fantasies of some media, which in itself is already a victory for our country. But then in order!
In order to note the factor denoting the victory of Russia on this front, it is necessary to return to the moment when a turning point in the situation began to emerge. And this happened after some rather short time after the fall of the Malaysian Boeing with Europeans on the DPR territory with the Europeans on board! It is this episode in
stories
Ukrainian confrontation was marked by a sharp surge of anti-Russian rhetoric from the United States, an unprecedented scale, completely smoothly, without any jumps almost gone for a very short period of time, replaced by an exasperated grunt. And what is heard, and most importantly it seems, from there today, fully and obviously personifies the surrender of Obama to Ukraine. On the basis of which, the aforementioned comrade, by the way, is somewhat at risk of becoming another character in the folk songwriting of the non-muscled galloping, in a song with the chorus la-la-la-la. But these are trifles ... especially as nice))
Meanwhile, from the situation described, it appears that the United States in the person of the President and the State Department, as well as some persons and structures allied with them in Europe, were clearly misled by the Ukrainian side, immediately after the fall of Boeing, which accused the pro-Russian militia of bringing it down. And overly emotionally starting to comment on this tragedy, the deceived allies immediately tried to extract the maximum benefit from it, and as a result they fell into the trap immediately after clarifying some of the circumstances of the disaster by the Russian side, and then, apparently, were simply forced to distance themselves as much as possible in order to avoid serious image losses. And now there is an opinion, and it is confirmed by what is happening, that the dead passengers became the subject of the very bargaining that allowed the most aggressive players personified by the United States to be excluded from Participation in the Ukrainian question.
Well, of course, it is very difficult not to call this situation a victory of Russia in the battle for Ukraine. Indeed, in fact, the way it is. But, it should be noted, only if carried away by emotions and the expectation that now less blood will flow in Ukraine, forget about achieving the main goals of this confrontation!
Here it will be appropriate to ask - so what? What won Russia in this confrontation? What did she gain by winning? A burnt Donbass with thousands of victims of a civil (!) Fratricidal war, who will remain in the souls of at least one more generation in a torn wound that can be easily unzipped if necessary? Donbass with a humiliated infrastructure and economy, the full restoration of which is still unknown how much will have to spend? A hotbed of Nazism in the center of Europe, which cannot be corroded with dichlorvos, and which has already spread by metastasis throughout Ukraine, the effect of which can not be eliminated, but only muffled, only by a high standard of living? And due to what ... or - whom?
Not! This is not called a victory! The United States simply withdrew from Ukraine, ridding itself of questions about the Boeing, all of the rights to which they had already explicitly bought. And although in Russia in the nineties it was called "buy a brick," but now, so literally, it's not worth perceiving what happened, because the United States has got rid of any responsibility for the future of Ukraine. They are no longer interested in whether people will freeze in the winter! They do not care at all that these people will soon have nowhere to work, which means there will be nothing to eat. And most importantly, there is always an answer to the question: what have you done, why, after your "caring attention" in the center of Europe, did a hole get worse than Somalia? "And we said the best, and you argued ... Well, we gave you a blank check and gave it - everything is in your hands, including responsibility! You see, we are doing everything to help, we allocate tens of millions of dollars for reforms and maintaining law and order, for establishing democracy, giving some appropriate technology ... What more do you want from us? "
By the way, all the same that Russia received, got Europe! True, if this is a consolation ...
Here it is necessary to answer the second question: no! With the advantage in the information war that Americans have today, this is not called defeat! This is called "leave beautifully", leaving all the conditions for a comfortable return!
It was in this particular confrontation that the United States suffered no losses! The information field, both in the States themselves and in Europe, let alone Ukraine, remains under their complete control. And this means that ordinary people there learn about real events exactly what they need to know - that, they say, they wanted ... did not work ... with barbarians and totalitarian regimes in general it is difficult, no matter how you instruct them on the path of goodness, justice and democracy ... well, maybe The winner of the Peace Prize went too far, and then, we will not choose him anymore, to you in consolation! .. And at the same time in Russia and in the zone of her alleged responsibility, a tremendous foundation was created in the form of forces with very serious potential and completely specifically motivated.
Therefore, if the Ukrainian crisis for the United States ended, as they clearly already believe, switching back to Syria, it did not end for Russia, by the way, serving in Syria is not as confident as before, and does not oppose the bombing of Syrian territories specious than before, a pretext! And without making hard decisions based not on emotions, but on common sense, and only through serious image losses (since all attempts to solve Ukrainian problems in a fundamental way will run into serious opposition, up to an extraordinary escalation of tension), Russia cannot do! That's precisely because it is not a victory, but only a positional success associated with a weakening of positions on other fronts, including even more important ones ... And, given the "hostile potential" created by us under our noses, success is sooooo temporary!
Do not relax !!!