The military commissar of the Penza region, Colonel Anatoly Sinelnikov told the media that now young people who have reached the age of 27, but did not serve in the army (other power structures) for disrespectful reason, will now be issued a special certificate. A sample of such help is a resource.
PenzaInform
.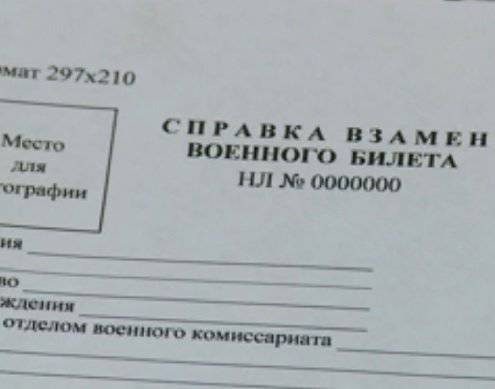 As you know, before that, in Russia, the military commissariats in any case handed over a military ID, in which there were corresponding marks about conscription or non-recruitment. Now deviationists who, up to 27 years of age, were running from the staff of military registration and enlistment offices, will be handed a document bearing the following name "Certificate in exchange for military ID No. ...".
Colonel Anatoly Sinelnikov emphasizes that such a certificate does not give her holder the opportunity to serve in government bodies or to be elected to certain institutions of state power.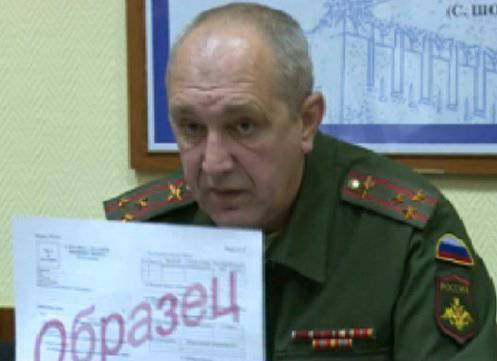 According to representatives of the defense department of Russia, the emergence of such a document and the consequences of its receipt may contribute to the fact that civil liability among the draft dodgers will manifest itself, and they will no longer hide from the honorable duty to pay military debt to the Motherland.