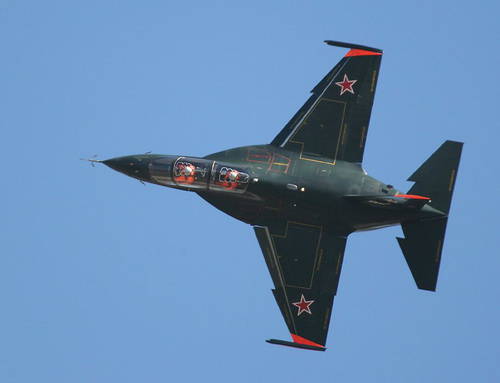 The chief command of the Air Force of the Russian Federation has decided to create a piloting group that will fly on Yak-130 training aircraft, Colonel-General Alexander Zelin, commander-in-chief of the Russian Air Force, told reporters on Tuesday. Currently in Russia there are several aerobatic teams, the most famous of them - "Swifts" and "Russian Knights". They use MiG-29 and Su-27, respectively.
"I made a report to the Minister of Defense on this topic, he held me, we are planning this," said Zelin. The commander explained that the creation of a piloting group of light aircraft will make it possible to widely apply the smoke effects used by aerobatic teams from other countries, including France and Italy.
He confirmed that the disbandment of the Swifts and the Russian Knights was not planned. "I didn't have and do not have such aspirations. Before you destroy something, you need to create something," the general emphasized. According to him, these two aerobatic teams "nobody tries and did not try to abolish." Zelin also said that during a recent trip to the United States, he invited the American group Petrel to show his flying skills to Russia. "I think that in 2012, they will fly in the sky of Russia - I received such confirmation," he said.