At the Interpolitex-2014 exhibition, the head of the delegation of Instrument Design Bureau of Instrument Engineering OJSC (KBP) said that foreign customers were interested in the unique large-caliber silent sniper rifle of the Russian-made VKS.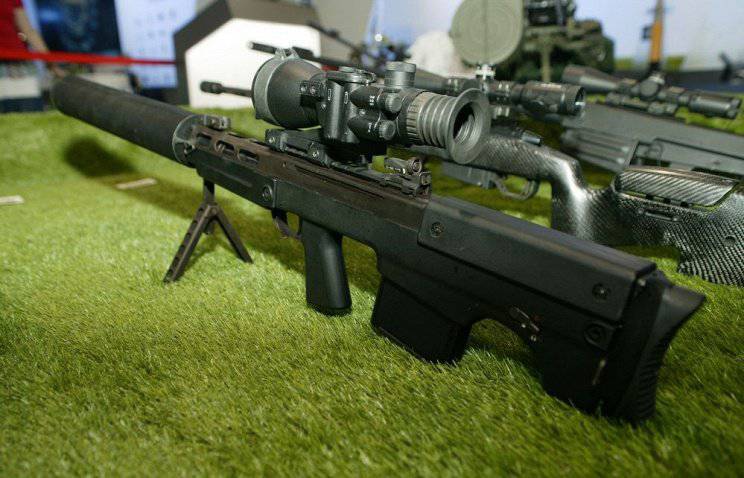 "The interest of foreign countries to" Exhaust "is present. Currently, small shipments of these weapons are exported, "Amelina quotes
TASS
.
12.7-mm large-caliber rifle VKS can hit a large number of targets, including those protected by means of individual armor, at distances to 600 m. By combining a large caliber and a highly effective silencer, the designers were able to achieve virtually silent destruction of the target. The bullpup layout ensures efficient use of the rifle, which weighs no more than 6.5 kg in an unloaded condition.
At the moment, the VKS has no analogues in the market of small arms.