Ukrainian Prime Minister Arseniy Yatsenyuk said that more than 40 thousand people will be involved in construction work within the framework of the Wall project, as well as restoration work in the territory of Donetsk and Lugansk regions.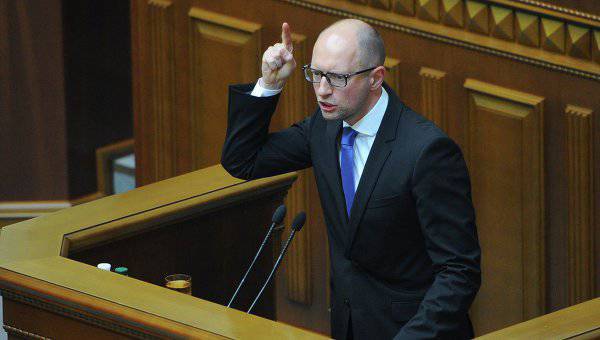 Speaking in the Verkhovna Rada, Yatsenyuk spoke about the plans of the cabinet of ministers about attracting immigrants from the east of the country to public works. According to him, they will be involved in the construction of the Wall object on the border with Russia, as well as in restoring the destroyed areas of Donbass.
"This will give us the opportunity to take an additional more 40 thousands of people," - quotes Yatsenyuk RIA
"News"
.
Earlier, the Prime Minister said that Ukraine is ready to introduce a visa regime with Russia, if necessary. According to him, now in official checkpoints sufficient control is carried out. Earlier, the Kiev authorities have already called their main task the construction of a "real state border with Russia".