The neo-Nazi party "Freedom", rushing to the polls, was marked by another "performance". On the campaign poster are the "inspired" faces of candidates Levchenko and Fahrion, under which their main point of the electoral program is listed: "Russia must become a cemetery". Such a poster is published by photographers of social networks. The photo appeared on the resource "
Network
".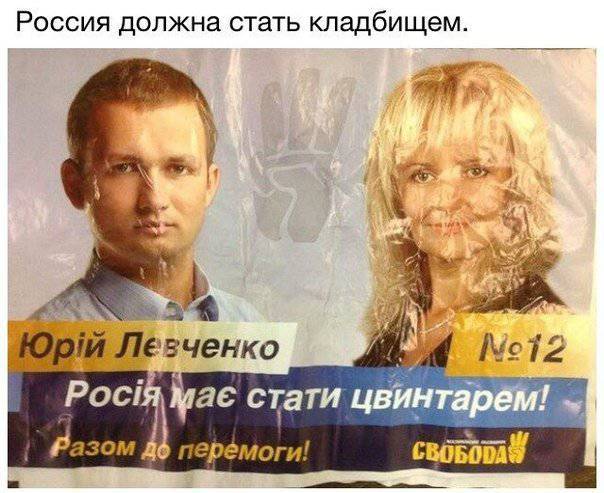 This is not the first relevant appeal of "free" Ukrainian candidates. Just the other day, the same Fahrion, foaming at the mouth, urged the Ukrainian army to move to Moscow and destroy the Kremlin. Levchenko echoed his colleague on marasmus.
At the same time, the candidates from "Freedom" build themselves from the Napoleons, being hundreds of kilometers away from real hostilities. Neither Fahrion nor Levchenko have ever visited the eastern regions, defining them as "non-Ukrainian".
Judging by this election campaign, the new Ukrainian parliament will be the cemetery, because "dead heads" strive to get into it.