As it is known, the German military department offered the OSCE mission working in Ukraine its own unmanned aerial vehicles for monitoring the "demilitarized" zone. At the same time, the Bundeswehr said that, along with the UAVs, at least 200 German troops should be sent to Ukraine to monitor the work of the UAV.
German edition
"Deutsche Welle"
publishes material stating that the OSCE has refused such services from the Bundeswehr.
"Deutsche Welle"
quotes the OSCE representative:
We always welcome any offers of assistance from member countries of our organization. However, the participation of military personnel is contrary to the mandate of our mission in Ukraine.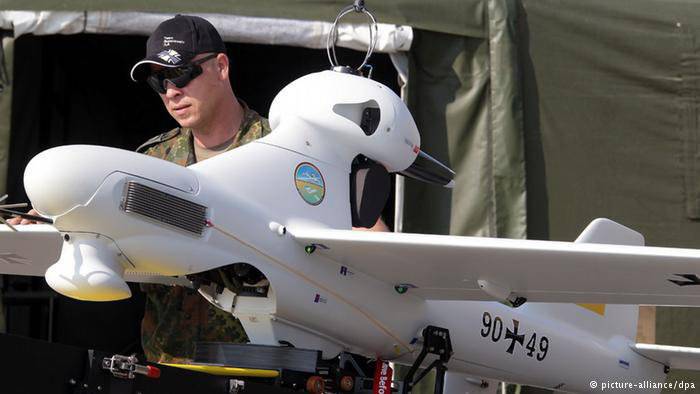 OSCE Secretary General Lamberto Zannier said that he had to refuse not only German help, but also French proposals, since in all these cases the authorities of the mentioned countries report that together with the equipment they will also "help" the paratroopers. Zannier notes that in the present circumstances it is simply unacceptable. At the same time, the head of the OSCE states that the conditions of Berlin and Paris would not be accepted by Russia, which is also a full member of the Organization for Security and Cooperation in Europe.