In 2016, the design of an IL aircraft will begin, which will be able to lift more than 80 tons of cargo, conveys
Lenta.ru report
with reference to Sergey Sergeev, general director of OAO Il.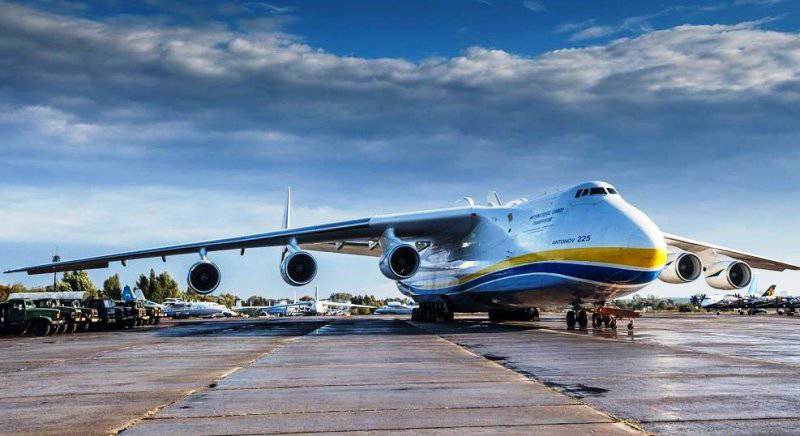 Antonov 225 "Mriya", the largest aircraft in the world, built in a single copy."In the 2016 year, we expect to start creating a family of super-heavy aircraft with a payload capacity of 80 and more tons. These are wide-body aircraft. There is already a project index: the prospective Yermak transport aircraft. It is assumed that the serial release of this project we will go to 2024 year "
- said Sergeyev.
An informed publication source said that "a promising family of military transport planes, the base machine of which will have a payload of 80 tons and others more, will allow, in particular, to abandon the joint program with Ukraine to resume the mass production of the An-124 aircraft" Ruslan "Load capacity 120-150 tons".
As part of the Air Force, new aircraft in the 2020-ies should replace the An-124 Ruslan and An-22 Antey that remained in the ranks. In addition, in the future, 80 toners will be replaced in serial production by heavy IL-76 transporters with 50-60 tonnes carrying capacity.
At this time, the RF Air Force operates 2 of the super heavy transport type: "Antey", with a carrying capacity of 80 and Ruslan, capable of carrying up to 120, and in a modernized form - to 150.
Earlier media reported that in Russia the development of a promising airline transport complex began
aviation
(PAK TA). A number of experts believe that the IL-106 project, the work on which began in the 80s and were frozen after the collapse of the Soviet Union, could serve as the basis for the new transporter. It was assumed that the IL-106 will become a competitor to the American C-17 Globemaster, which today is the basis of the US military transport aircraft.