National security begins with the ability of the state and society to protect their children. The more effective the protection against encroachment of those for whom children are only material, raw materials, the more civilized and responsible the state can be considered. Before you start talking about such protection, you should pay attention to the headlines of the press of the last days, which paid attention to such a question as protection of the child from sexual abuse by adults.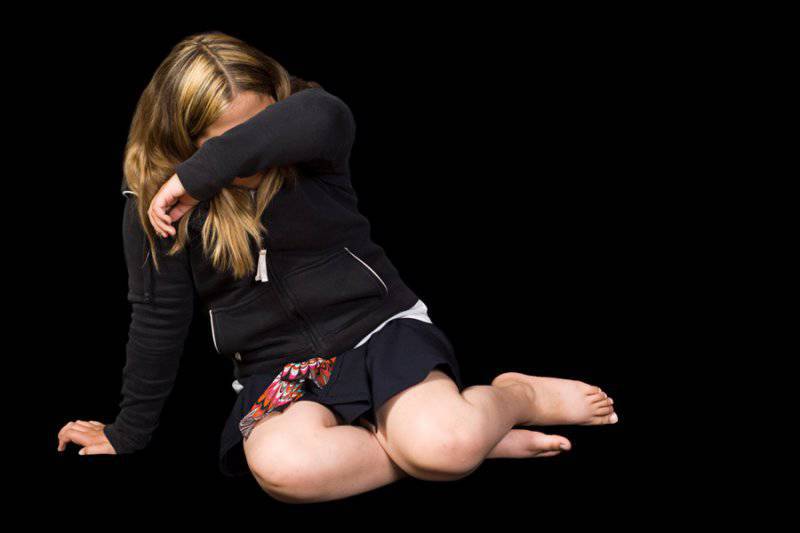 "TVNZ"
- "A man abused a six-year-old girl in kindergarten";
"For each other"
(Kursk) - "A pedophile who attacked a schoolgirl was arrested in Kursk";
"News of Yakutia"
- "Pedophile attacked a girl in the center of Yakutsk";
"54News.rf"
- "Courier-pedophile asked the girl to" help get the kitten "and raped her";
FAP
- "Kazan pedophile raped 6 years of his stepdaughter";
FAP
- "Nizhny Novgorod pedophile abused five young children";
Khazaria 24
- "In Astrakhan, a 39-year-old local pedophile committed violent acts against a 10-year-old boy."
This horrific list goes on and on. But this is probably only the 10-part of such headlines and electronic resources of the last week. Some readers may say that the media "as usual" artificially inflates the situation, but what kind of artificial pressure can be said when literally every day dozens of children in various regions of the country are victims of sexual assault. Moreover, up to half of the manifestations of pedophilia relate to the actions of repeat offenders. This once again proves the thesis that after being released from prison, a substantial part of pedophiles again seeks for themselves victims among young children, to whom it is easy to gain confidence.
To make such confidence "reinforced", perverts, as the law enforcement officers show, are ready to go for a variety of tricks. Pedophiles work "under the guise of" training centers for boys and girls, instructor courses, various recreation centers and agencies for the implementation of the so-called children's and adolescent tours. That is, pedophilia in our country is not only separately taken manifestations of the lust of adult men (although the language does not dare to call these creatures men), but also the whole business industry, on which criminal communities make a lot of money. Money for the vices of some and the grief of others.
One of the examples of how a lot of money was made on childish innocence showed itself literally the other day. In the Moscow region, police detained a criminal group that created firms in the region supposedly working to provide children between the ages of 9 and 16 with an opportunity to rest (including abroad). In fact, the rest assumed the meeting of children with people who wanted to satisfy their dirty sexual fantasies. At the same time, everyone tried to furnish them so that the children would not tell their relatives about their "adventures" - they say, they themselves went into sexual contact, and therefore it is better to be silent in order to avoid shame. But they did not remain silent, and the criminal group was exposed.
However, as it turns out, detaining pedophiles is one thing, but to do justice so that after serving a term they cannot return to their criminal past is quite another. Even more difficult, as it turns out, to bring to justice the organizer of the business, in which the corresponding services are rendered to wealthy citizens (Russian or foreign). In the presence of an active lawyer for the accused, such processes simply crumble, since the "tourist affairs masters" declare that their travel agency has nothing to do with the "rest" act of child abuse — they say, an accident ...
On the subject of what kind of punishment for pedophiles would be worth introducing in the Russian Federation against the background of the growing number of the mentioned crimes, government officials began to reflect. Currently in Russia, crimes of a sexual nature against children are considered in the framework of Article 134 of the Criminal Code of the Russian Federation. This article is as follows:
Sexual intercourse and other acts of a sexual nature with a person under the age of sixteen.
On the one hand, the punishment under this article can be severe - up to life imprisonment for repeated sexual offenses against a child (by a person who had a criminal record under the same article). But on the other hand, the statistics show that even after toughening the punishment under Article 134, the number of sexual crimes against children did not substantially decline. In 2003, the number of such crimes (data
"Rossiyskaya Gazeta"
) was estimated at 769, at 2008 - 5281, at 2013 - at least 4,8 thousand. At the same time, the percentage of exactly recidivistic manifestations increased. Such information suggests that pedophiles are not afraid of even life imprisonment for their actions.
During his working trip to Voronezh, the Commissioner for Children's Rights in the Russian Federation, Pavel Astakhov, stated that he supported the idea of ​​a medical solution to the problem of pedophilia. Astakhov noted that if many pedophiles are called not criminals, but patients, then it is just right to involve doctors in their neutralization. In particular, chemical castration is proposed. Option! And this option is quite capable of becoming an obstacle to the realization of criminal plans. After all, if a person will be aware that it will not only thunder into a colony, but also say goodbye to its sexual function, then this may well act soberingly.
State Duma Deputy Elena Mizulina - head of the committee on family affairs, women and children - proposes supplying special electronic bracelets to those who have been released after serving sentences for pedophilia. According to Elena Mizulina, with the help of such bracelets, law enforcement officers will be able to control the movements of pedophiles and prevent their contact with children. The deputy believes that the bracelet will make it clear to the pedophile that he is under constant surveillance, and he will refuse to commit a crime.
Honestly, the initiative Elena Mizulina does not look like a panacea for the activity of criminals. Indeed, with the number of pedophiles that already exist in the country, to control them, you will need to create a separate staff of police officers. And can this bracelet somehow prevent the commission of violence against a child? Who will really track that the pedophile, who served the sentence, approached the child, and for what purpose did he approach him? The only possible benefit from such a bracelet is psychological. But this is only if the bracelet really creates a "presence effect" - the offender will understand that all his actions are controlled. But is it a separate question for how long it will be enough with this approach. Unless to get a job where communication with children's collective takes place, such person hardly can.
The good news is that this issue as a response to child abuse has been raised at the state level, but it is not encouraging that the discussion is being conducted in a somewhat fragmented manner and in the absence of systematicity. There is no unified state and public strategy yet. And this strategy is hindered by the fact that there are people in our country who consider pedophiles to be exclusively sick people who need to arrange therapeutic and rehabilitation resorts. They say that people are not to blame for being sick ... It's impossible to judge strictly, it's impossible to castrate it's impossible. Around, you understand, a violation of human rights ... That is, the rights of a pedophile above the rights of a child? Well, things ... And if this extremely liberal approach continues, it is unlikely that one will have to be surprised at the new increase in the number of crimes against child innocence.