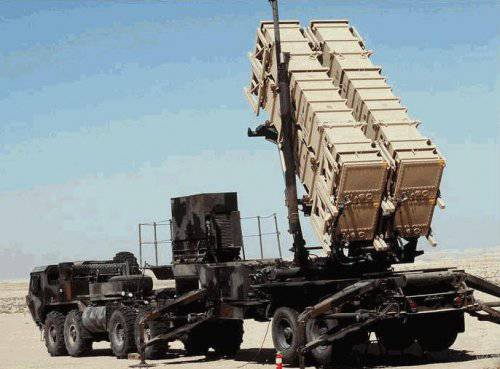 The American Patriot missile system arrives in Poland. The first six-unit battery was 26 in May solemnly greeted and located in the town of Morong, in the Warminsko-Mazurskie voivodeship in northern Poland - in 70 kilometers from the border with the Kaliningrad region. The deployment of missiles near the Russian borders caused confusion in Moscow. The rockets were first returned to the base in Germany, but after they came up with a compromise at NATO: until 2012, the missiles would be brought periodically "for training purposes", and only after a year and a half they would receive a permanent "registration" at the Russian borders.
The first battery with six units was met on May 26 and placed in northern Poland. The deployment of missiles near Russian borders caused bewilderment in Moscow. A week ago, along with service personnel from hundreds of US troops, the battery returned to its base in the German Kaiserslautern, recalls "Time
News
».
During their stay in Poland, the American instructors acquainted the Polish military with the capabilities of the system, and in July the training will continue. Visits of the Patriots will be periodic for the time being, their permanent basement and incorporation into the Polish air defense system is planned for the 2012 year. Until that time, American missiles will be in training in Poland. It is supposed that while rotation will occur once a quarter with monthly installation stay in Poland.
Analysts of the American organization Stratijik Forcasting (STRATFOR), which the US press calls the "shadow CIA" were surprised by the appearance of the "Patriots". When the United States, under intense pressure from Russia, canceled its ground-based missile defense system, the Obama administration seemed surprised by Poland's sharp discontent over this decision. Washington responded to this by promising the Patriot missiles, which the Poles sought from the very beginning.
The Patriot missiles provide Poland with some protection against short-range ballistic missiles and considerable protection against conventional air attacks. Russia is the only country capable of delivering such blows in Poland, and its potential interest in such actions is at the moment extremely abstract, according to analysts at Stratfor. Having removed a system that did not threaten Russian interests, the United States, ironically, installed another system that could have an impact on Russia in 70 kilometers from the Kaliningrad enclave.
However, the agency notes, the Obama administration is not keeping Poland at the center of its attention today. The Patriot missiles were sent on the basis of a promise made several months ago to calm the nerves of Central European politicians who decided that the Obama administration had waived its obligations in the region. In the departments of the State Department and the US Department of Defense, which were instructed to send Patriots to Poland, the delivery process turned out to be secondary - the numerous delays in deploying the system only emphasized Washington's lack of strategic intentions.