After the shelling of the quarters of Donetsk by the Ukrainian punitive divisions, new victims of the "truce" appeared. The authorities of the Donetsk People's Republic cite information that two civilians were killed by a direct hit from the Grad MLRS in the apartment building. Information Service DNR:
The Ukrainian army from Gradov fired at Kirovsky district of Donetsk, Savrasov street, two civilians died after a direct hit by Grada in a residential building.
Unfortunately, these are not the only victims of the shelling of Donetsk and its environs. According to the head of the DPR, Alexander Zakharchenko, published on the government website
ДНР
, in just the past day, 15 civilians died. A few more people were seriously injured and taken to local medical facilities.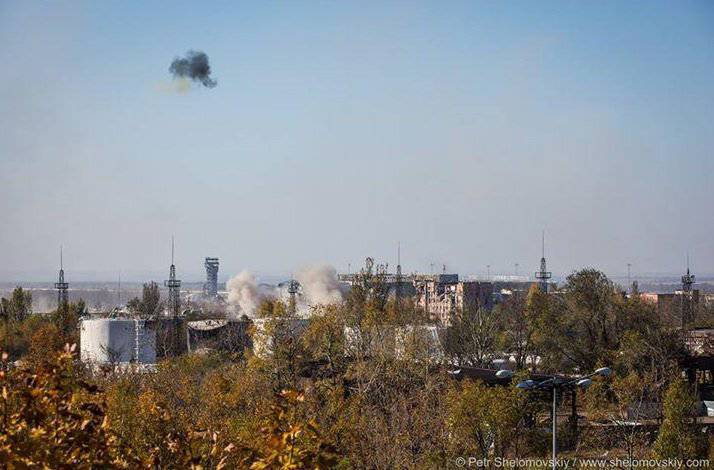 The night before, at least four powerful explosions thundered near Donetsk - in the area of ​​waste heaps and coal mines - not far from Donetsk airport.
According to the UN, 25 civilians were killed and more than a hundred injured in the conflict areas in the last week alone. Reports about it
RIA News
. In total, since the beginning of the civil war in Ukraine, 3707 people died, more than 9000 were injured. This information is presented in the report of the United Nations Office for the Coordination of Humanitarian Affairs.
The DPR army reports that Kiev, despite all the agreements, continues to tighten its units to the northern regions of Donetsk. According to the militias, punitive battalions such as Donbass, Azov, Aydar, and Right Sector are now stationed in Peski and Avdeevka in addition to units of the regular Ukrainian army. These battalions fired up at the time when their leaders were fighting for their posts in the new Rada.