Kurdish formations supported
aviation
coalition countries knocked out Islamists from the heights of Zenkat, located in al-Hasaka province, reports
RIA News
with reference to the Lebanese channel Al-Mayadin.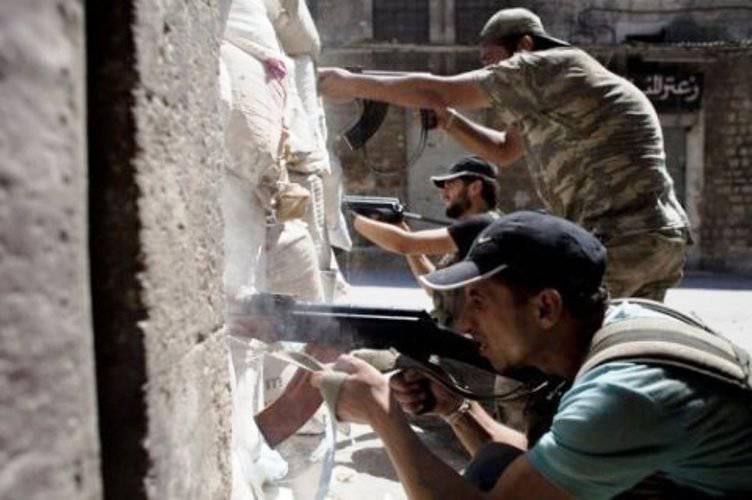 According to the TV channel, "it was possible to free the heights located near the city of Raas al-Ain after long battles between militias and Islamists." From the air, the Kurdish units were supported by international coalition aviation. The planes struck at least seven blows at militant positions.
The neighboring provinces of Racca and Deir ez-Zor are almost entirely under the control of the IG. The last stronghold of Syrian forces there remains the Air Force base.
Meanwhile, Iraqi Kurds decided to help their fellow soldiers fighting in the Syrian city of Kobani, and set them
weapon
.
"The military aid we sent (to Kobani) is a weapon isolated from the arsenals of the region, but not from the supplies we receive as part of international support"
- said Jabar Yavar, Secretary General of the Ministry of Affairs for the Peshmerga of Iraqi Kurdistan.
At a regular briefing on Thursday, State Department spokesman Jen Psaki announced that the United States had held direct talks with the Democratic Union party, which is part of the Syrian Kurds.
"We communicated directly with the Democratic Union last weekend"
, said psaki, adding that "negotiations were conducted outside Syria."
The United States has long sought to establish contacts with the Syrian Kurds in order to "jointly fight the extremist group Islamic State." They call for similar actions and Turkey, which has deep differences with the local Kurdish population.