The head of the political bureau of the Shiite insurgent movement "Al-Husi" Daifullah al-Shami in an interview
RIA News
He said that the Hussites (Yemeni Shiites) do not invade cities, but "eliminate terrorist elements in the country."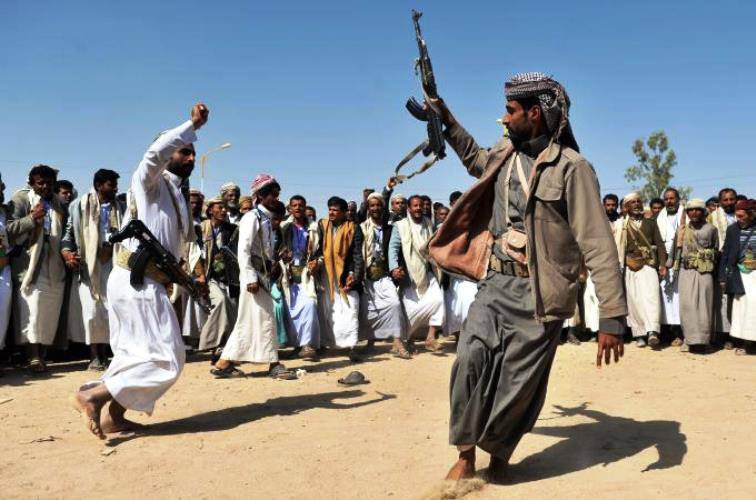 According to the Shiite leader, the Yemenis themselves were active, "feeling the threat from the United States and the fact that Yemen could turn into another Iraq or Syria because of the proliferation of terrorists in all provinces." He noted that residents "formed people's committees to prevent foreign interference in the affairs of the country" and are fighting criminals.
"When they notice the intensification of terrorist and criminal elements who want to violate security and stability in the province, they stop these attempts"
, Said al-Shami and added that "contrary to media reports, the Hussites do not plan the so-called" captures "of cities."
He also denied the rumors circulated by the media that the Hussites agreed with the President and that he would give them the northern part of the country.
Meanwhile, on Wednesday, the Hussites entered the city of Ibb with a population of three million, without encountering any resistance from the security forces and the local population. On Tuesday, they occupied the city of Damar and the military base of the First Armored Division in the west of Yemen.
According to Al-Arabiya, "the rebels continue to strengthen their positions in Sana'a itself." Arab media write that "the rebels occupied one of the schools in the Shamlan district, located in the north of the capital, turning it into a warehouse for storage
weapons
and ammunition, and armored vehicles and several passenger vehicles were placed on the ground in front of the school. "
Most of the schools in the capital of Yemen, by decision of the authorities closed in September. Hussites control the entrances to the city, occupy the houses of local residents, arrange weapons depots in abandoned houses.
As the agency notes, the cause of instability in the country was a significant reduction in subsidies for gasoline and other petroleum products, which led to a sharp jump in prices. This caused a strong resonance in society, especially among the Houthis.