Kurdish armed forces in the battle for the Syrian city of Kobani, located on the border with Turkey, have achieved some success, the channel
RT
.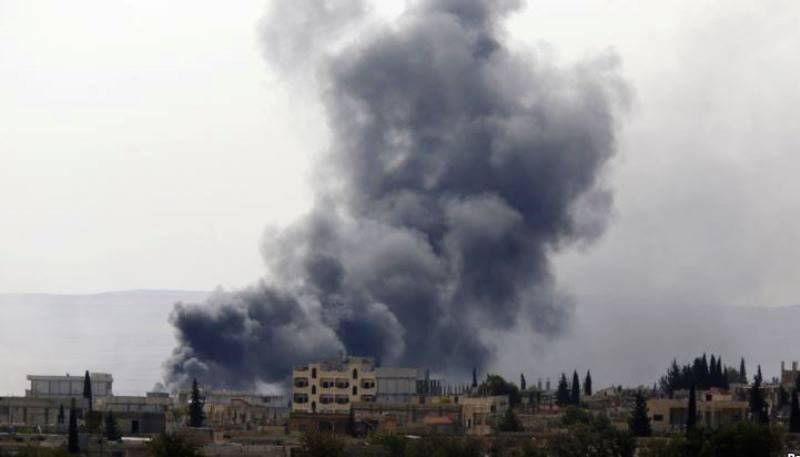 According to the channel, the front line in Kobani is constantly changing, the IS militants leave some of their positions, in some areas the Kurds launched an offensive. "
Just yesterday, they destroyed more than 50 militants. The Kurds also repulsed the attack in the western part of the city. Heavy fighting goes in the center of Kobani, clouds of smoke rise above the houses, which can be seen from afar. "
, - RT correspondent reports.
The situation, he said, is unstable, the Islamists are sending new units into the city, "in one of the streets a suicide bomber blew up trucks filled with explosives."
As the
RIA News
The Kurds regained control over five blocks. Over the last 2 days
aviation
The United States and allied countries around the city suffered 18 air strikes. According to Arab media, attacks were carried out on buildings occupied by Islamists and in places where their equipment was concentrated.
Meanwhile, the representative of the United States in the international antiterrorist coalition, General John Allen, said that air strikes in the Kobani area are being put down for humanitarian reasons.
"We are conducting air strikes in the Kobani area for humanitarian reasons"
- he said and added that Washington "held constructive talks with Ankara about possible joint actions in the fight against IS".
In turn, US Defense Department spokesman John Kirby said at a briefing about the hundreds of militants killed:
"We believe that we have destroyed several hundreds of IS militants in the Kobani area"
. He also noted that "despite the increase in the number of air strikes in the area of ​​the border with Turkey, there is still a risk that the city will pass under the control of the IG."
Recall that the Islamic State grouping has been conducting a large-scale offensive against the city of Kobani for about a month now - one of the largest centers of Kurdish autonomy.