Director General of the Nevsky Design Bureau Sergey Vlasov said that the Russian shipbuilding industry could easily develop an analogue of the universal landing craft of the Mistral type.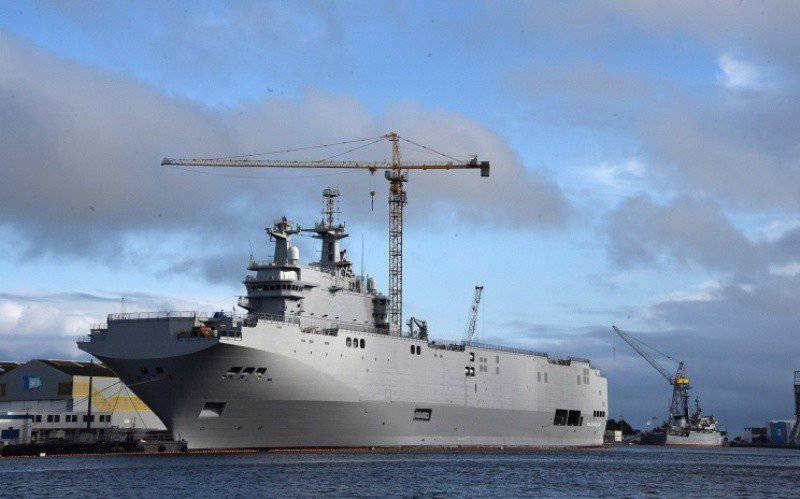 "I believe we haven't acquired any new technologies in connection with the purchase of Mistralia ... Russia can easily make such ships itself, there are no revelations here," Vlasov quotes
"Russia's Arms"
.
The CEO also noted that Russian enterprises had demonstrated their competence in this matter in the course of working with French shipbuilders in creating Russian Mistrals. In particular, the Baltic plant built two fodder parts, which were delivered to France.
In addition, Vlasov criticized the project of the French ships.
"All landing ships that we designed, can carry out access to the unequipped coast. They are able to approach the shore with a certain bias, open the ramps, release the equipment and fight. And it is difficult to capture the coast from Mistral, "he stressed.