Militants of the so-called "Islamic State" through the media controlled by them announced that they would soon create a slave market. It is reported that such a market will be open, most likely in Syria - the part of it that is under the control of the IG.
In addition, on social networks, the radicals distributed the cover of the DABIQ publication, which shows the photo-toad of the Islamic State flag on St. Peter's Square in the Vatican. A cover image with the words "Failed operation" (apparently, about the operation of the USA and "allies") appeared on Twitter. On the same cover you can read the announcement that the revival of slavery is coming.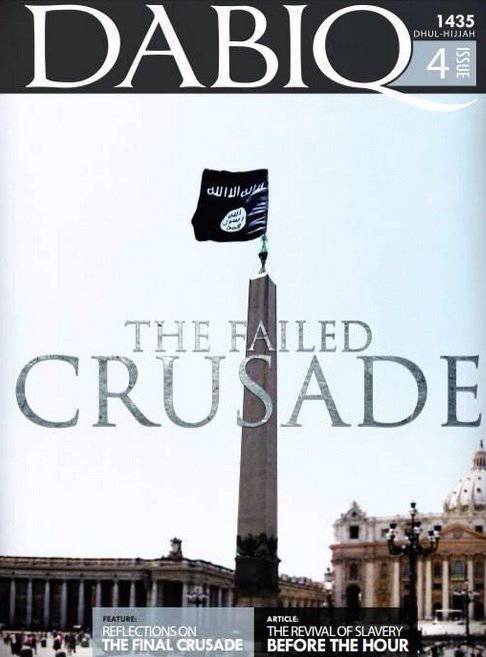 Reported attempts by militants to justify slavery by the presence of texts in some ancient Islamic sources.
If the IG is really going to turn a part of the territory of Syria into a slave trade market, then for the US and the coalition it will be a wonderful gift - a new reason to expand the operation in Syria. And even if there is no market - the reason for the United States has already appeared. Very much in Hollywood acts IG in the information plan ... Apparently, teachers and instructors are working properly.