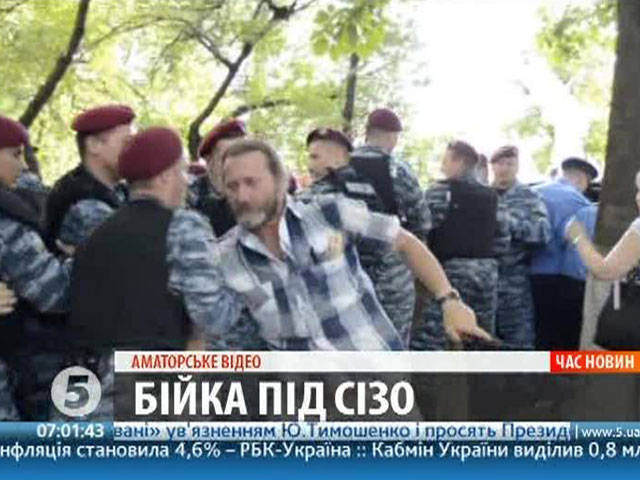 Police arrived in the tent camp of supporters of Yulia Tymoshenko under the Pechersk court in Kiev. Militiamen protect the territory occupied by the opposition with iron shields, UNIAN reported.
Several police buses and special vehicles arrived on the street on which the opposition tent camp is located, the protesters hid behind shields. The defense of the town is led by the right hand of Tymoshenko in the Batkivshchyna party Oleksandr Turchynov, ITAR-TASS reports.
The decision to ban the holding of peaceful assemblies near the Pechersk court was made by the Kiev district court last night. At the same time, the court did not clarify whether deputies can hold the reception in their offices at this place, and supporters of the ex-prime minister of Ukraine declared their intention to continue the practice of receiving citizens at the tent camp.
Tymoshenko's supporters began an indefinite rally in support of her on Friday night, setting up 30 tents on the pedestrian part of the central metropolitan street Khreshchatyk. On 20 tents hang signs that claim to be the "Public reception" of opposition MPs. On metal fences near the tents of the inscription - "New order - the whole country has become a zone," "The gang did not seize those," and "When you are thrown out of the apartment, it will be too late." Law enforcement officers are on duty near the tents. The entrance to the courtyard of the Pechersk court is blocked by an iron fence and is guarded by the Gryfon special forces. Along Khmelnitsky Street there are five buses with darkened windows with the inscription "Guard of Honor of the Interior Forces of the Ministry of Internal Affairs of Ukraine". Inside are special forces soldiers.