In the north of London, protests broke out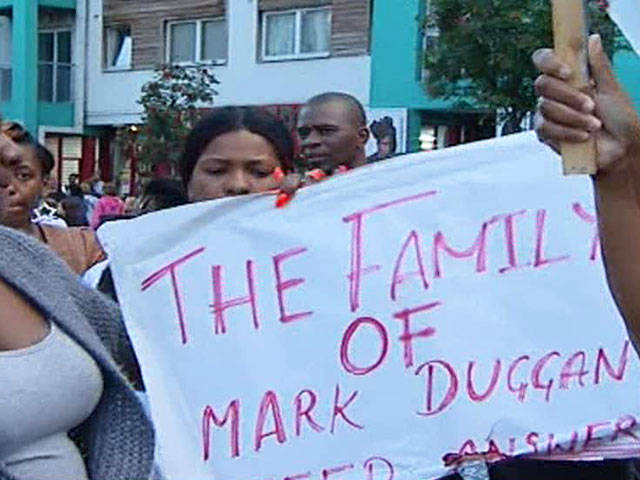 Mass riots in London: in the north of the British capital, hundreds of people staged pogroms in the Tottenham area. The reason was the death of a local resident - he was killed on Thursday during an exchange of fire with law enforcement officers.
Burning cars, broken windows, hail of stones and incendiary bottles. Residents of Tottenham described what was happening as "absolute chaos." With every minute, aggressive-minded people became more and more. Apparently, they learned about the campaign through Twitter and social networks. Reinforcements were urgently sent to the area. To take the situation under control, it took about a hundred law enforcement officers.
It all started with a peaceful demonstration. Dozens of people surrounded the building of the police station in Tottenham, demanding to investigate the death of 29-year-old Mark Duggan. He was killed on Thursday night during an exchange of fire with the police. His photo is published by The Sun. The publication writes: law enforcement officers suspected Duggan of connections with criminal gangs. During the special operation to arrest a man, according to the police, opened fire and wounded one of the officers, he himself was killed in response. The circumstances of the man's death caused many questions to his relatives, and they decided to organize a protest action.
"We have gathered here because Mark Duggan's relatives want to get answers from the police. His family was not explained in any way that he was killed. The police showed complete disrespect to his relatives. All we want is explanations and justice. We will go to rallies every day, until we get the answers, "says one of the demonstrators.
As soon as Tottenham restored order, the London police issued a written statement, promising to conduct a thorough investigation into the death of Mark Duggan.
Worth noting: Tottenham has more than once become a battlefield. This is one of the poorest districts in London where immigrants live. The last time riots of comparable magnitude occurred there in 1985. Then more than 60 people suffered.
Ctrl Enter
Noticed a mistake Highlight text and press. Ctrl + Enter