In the area of ​​the settlement Bakhmutovka (Lugansk region), there is a battle between the militia of the LPR and the Ukrainian National Guard. The governor of the so-called Lugansk region, Gennady Moskal, referring to the settlement as Bakhmutkoy, states that the militiamen (in the rhetoric of Moskal - "militants") attacked Ukrainian roadblocks and destroyed several armored vehicles (BTR and BMP) after these checkpoints arrived replenishment. At the same time, Moskal argues that there are no dead among the National Guards, but there are only five wounded, two of whom were lightly wounded.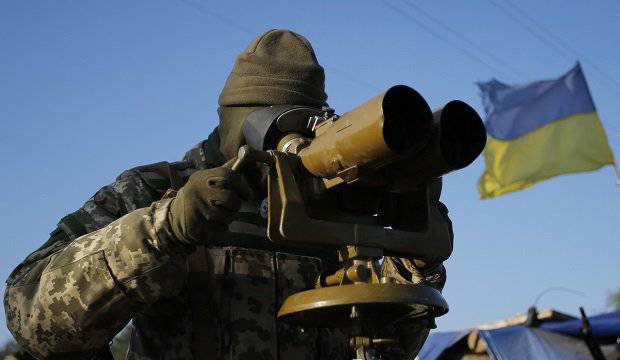 Moskal quotes the Ukrainian news agency "
UNIAN
":
Five of our soldiers were wounded, two were lightly, three were taken to Lisichansk hospital.
Next, Moskal tries to explain why the 31-th and 32-th roadblocks of the National Guard under heavy machinery and a few dozen personnel were added to, in addition to the security forces already located there, although there should be no movement of military units in the conflict zone.
Moskal:
I repeat that the armed provocations of the militants on the Pokrov holiday were known in advance, this was reported by local residents. Therefore, our roadblocks in the area of ​​Bakhmutki, which are regularly and intensively fired, needed to be strengthened with additional military units.
That is, Moskal is trying to say that he knew that the checkpoints would fire, and therefore helped the National Guard under the decision to send more "meat" there?