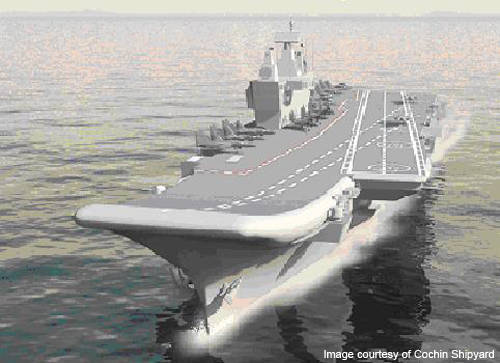 3 August the Minister of Defense of India AK Anthony (AK Antony) reported that the Cochin shipyard is successfully building the first Indian national aircraft carrier. The bulk of the construction work will be completed by December of this year, after which the ship will be launched.
According to the minister, 75% construction work has now been completed. Anthony also said that India is able to independently build high-tech warships to reduce dependence on foreign suppliers. In order to ensure military balance in the Indian Ocean, the Indian Navy will have two aircraft carriers.
Regarding the situation with the fine-tuning of the Gorshkov aircraft carrier in Russia, the minister said that work was proceeding according to schedule. In March last year, after the signing of an additional agreement, Russia pledged to increase the amount of labor and materials needed to complete the construction of an aircraft carrier. Most of the onboard systems and equipment are already installed on the ship. As expected, the aircraft carrier will be transferred to the Indian Navy in December 2012 of the year.