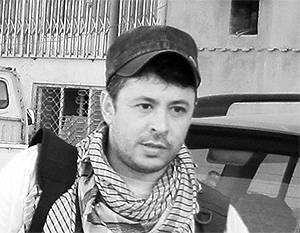 The last few years I have been surrounded by people living under the slogan "It's time to throw." Not sure that the Amur region will become poorer from this. My wife and I understood this when we decided to turn off the double bed. More precisely, it was necessary.
Our sleeping room irrevocably changed its status to "nursery", and it became necessary to change the place of residence in a single apartment. For a couple of years we will live in the hall until our student fulfills his threat to join the army. Not to say that I was very upset.
The TV is now big, a pair of aquariums with romantic night illumination, a fat cozy cat in my legs, again, I have long dreamed of living closer to the kitchen. Now everything came together - as in youth.
With the bed now unnecessary, of course, of course, as in the saying "it will be clear later." However, the bulky extra furniture immediately narrowed the useful living space to the size of a communal flat. It's a pity to throw it away, almost new. Three years slept on it.
Tried to put on the loggia, but quickly abandoned the idea of ​​long-term storage. By the summer the tree will crack, the mattress will be damp. As a result, put up for sale on the Internet.
The buyer showed up in fifteen minutes. Another half an hour - and on the threshold of our apartment, an impressive Uzbek appeared. Bargained a bit, agreed on a price. He calls someone from relatives, they say, you need a transport for pickup.
While the court is the case, talk. This is where the sensation waited for me. I thought that the family of newcomers begins life in a new place or is looking for furniture for temporary stay in Russia.
- I rent an apartment, and furniture for rent is valued higher, - the buyer destroyed my speculation.
Meanwhile, the doorbell rang again - another Uzbek is on the threshold. This time, the concrete one - in a skullcap and with a long, smooth beard. Carefully looking at my wife, did not go into the apartment. Asked to bring him a bed in the porch.
Apparently, faith does not allow a close approach to an unfamiliar woman. They have there, in "medieval" Islam, in principle, a very reverent attitude towards the weaker sex. Sometimes it seems that women themselves refuse to eat at the same table with men and the veil is worn solely for the sake of personal moral comfort. Give us permission, we even ton the front windows of baby strollers around.
Be that as it may, my Uzbeks drove an old SUV into the driveway, by some incredible effort they managed to double the double spring mattress of centimeters 30 thick. They shoved him in the back door and drove off. Now the apartment will be packed and will be handed over, it is possible that the indigenous people of Blagoveshchensk. Or maybe his fellow countrymen.
Actually, why not? "It's time to blame" I hear almost every day, around people calling Russia contemptuous "this country", believing in the presence of all the best just where we are not. And look - come, settle, acquire real estate. A holy place is never empty. Probably, it is time.
I bought fruit today from a guy from the same Central Asia. That one has a little daughter in her lap. She helped her father pack nectarines and apples in a bag, stretched out the window of a stall, took my money. I know that they cheated me, but I calmly relate to such frills - we, too, do not disdain this matter.
Industry tradition. And this Uzbek saw my daughter, a banana handed her a free one. So in the calculation.
My own "order-bearing" writes every day how refugees from Ukraine get a job, now they have begun to marry and even give birth to children. I spoke the other day with the director of one of the passenger enterprises that services the Blagoveshchensk "two". He already took three Lugansk visitors to work.
Ironically, this most double bed three years ago on our fifth floor was dragged by two natives of Uzbekistan.
I have already imagined how that guy - the fruit stall - says in the evenings to his daughter: "I don't want you to sell fruit like your father. We did not come here for this. "
While they are working as loaders and furniture assemblers, our yards are being cleaned. A generation will grow up that will go to universities and colleges. They are already taking us to work, but soon they will teach our children and even teach them the basics of Orthodox culture in schools. In the end, they will launch our rockets from the Vostochny space center.
They come here without fear of heptyl and the fires of the Inquisition, the domination of Orthodoxy and the monetization of benefits, the unified state examination and Prohibition. They are foreigners, but they are sure that they will find their place under the Amur sun, because it happens worse.
I do not know that this is the reincarnation of the USSR or a planned replacement. We have already passed all this at BAM or at the construction of hydroelectric power plants. And even earlier. Even today, at the Nizhne-Bureiskaya Hydroelectric Power Station and the cosmodrome, you just can't meet which languages ​​you're listening to. And it will remain, the roots will be empty.
They already remain and take root.
Even if everyone who trades today with the slogan "It's time to throw out" will leave, the Amur region will not become empty. Wishing and applicants - worldwide.
We will free our place. And who are we?
My wife's ancestors come from
historical
Of Poland. All as one whitish and blue-eyed. Around me are always descendants of Belarusians, Ukrainians, Armenians, the same Uzbeks. Many live in the Amur region along the seventh tribe. The descendants of the Stolypin settlers are also still "indigenous" Russians.
If so to understand, then the most Russian here I am. Because they drill ...