Militants of the radical group "Islamic State" published an article that, they said, was written by a British journalist, John Cantley, who is in their captivity. In it, the correspondent calls on the British authorities to begin negotiations on his release.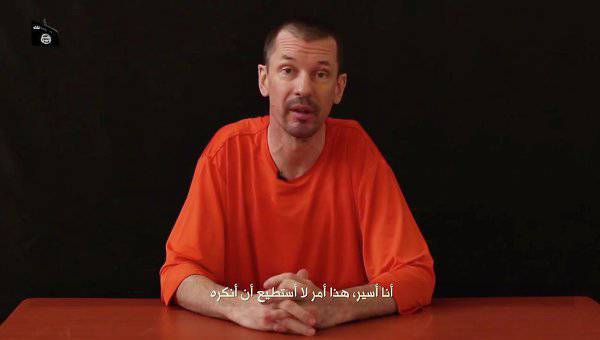 In addition to an article in the journal "Islamic State" entitled Dabiq, a snapshot of a captive journalist in an orange robe was published, the same as that of previously executed American journalists.
"Now, if something does not change radically and very quickly, I am waiting for my turn," the RIA journalist quotes.
"News"
.
According to Cantley, he saw the Americans James Fowley and Stephen Sotloff being taken out of the cell, "knowing that they will never return, as they will be killed." The journalist stressed that his "friends in misfortune" were executed after the American and British authorities refused to discuss the conditions for their release.
It is worth noting that the militants have already posted three Cantley video messages on the network. In one of them, he called American aid to the Syrian opposition members useless. In another video, he described how he was captured on the territory of Syria in 2012, and urged the US authorities not to launch a military operation against the "Islamic State".
On social activist Matthew Wandyke's Facebook page, Cantley worked in Libya along with James Foley, who was executed in August.